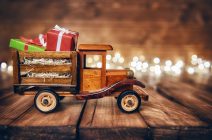 The much-anticipated holiday shopping season is almost here. After two years of disruptions due to COVID-19, things are finally returning to normal. But, the declining COVID worries have been replaced by excess inventory and inflation. However, retailers and brands should be encouraged since most research predicts this season will be better than the previous one. Holiday sales are expected to rise 4-6% in 2022, presenting a huge business potential for brands and retailers. According to Deloitte, the holiday season of 2022–2023 is expected to see eCommerce sales climb by 12.8% to 14.3%, year over year.
According to research, this year's holiday shopping will begin early, and consumers are already out and about looking for the best discounts and seasonal inspiration online and offline. The season will showcase various purchasing themes and emotions, fusing traditional customs with cutting-edge, future commerce. These themes vary from NFT gifting ideas and holiday gift cards to nostalgia-themed shopping trends.
Taking a Look Back at the 2021 Holiday Shopping Season
The pandemic's aftereffects persisted into 2021. Even though countries had begun to open up and physical establishments had a larger footprint, many consumers preferred online buying due to their concerns about the Delta variation. Here are some highlights from the most recent holiday seasons that still hold today:
Retail sales during the 2021 holiday season

increased by 8.5%

, the highest yearly sales increase in 17 years.

eCommerce sales increased significantly from 2019 to 2020, by 64.1%

Costs increased by 6.9% yearly despite rising inflation, and online prices rose by 3.5% yearly, which is also concerning for holiday consumers.

Consumers' use of price comparison tools increased by 9% in 2021 compared to the prior year due to rising price sensitivity.

To take advantage of the best deals and discounts and prevent shipping and fulfillment delays during the busy holiday shopping weeks, 57% of consumers planned to purchase earlier in 2017 compared to the year before.
Holiday Shopping Trends and Predictions for 2022
Here is a list of 2022 holiday shopping forecasts that may affect this year's season as businesses begin setting the groundwork for a busy shopping season and some practical advice to retailers. 
An extended holiday season
Shoppers intend to start their holiday shopping early to get the best prices and avoid delivery delays. According to studies, the extended holiday season is once again imminent. Three out of ten customers started their holiday shopping in September, and according to Jungle Scout, 70% of them plan to begin before Thanksgiving. Since 2015, the popularity of Black Friday has been slowly waning (with 2020 being an exception). Consumers now view the entire week (Thanksgiving week) or even the entire month as the time to buy for the holidays, giving rise to the name "Cyber Month." To keep customers interested longer and encourage them to make purchases during the season, deals and discounts are extended beyond 1-2 days though the month.
Before the holiday shopping wave hits, retailers must pay attention to this Christmas buying trend and ready their stores.
2. Omni-channel will dominate
eCommerce has grown at a rate never seen before since the pandemic started. The BOPIS (buy online, pick up in-store) and curb-side pick-up methods will continue to be very popular due to their convenience. But many consumers are returning to physical stores or malls this holiday season. 42% of American and British customers stated they would quit a website if it had few shipping alternatives or didn't offer BOPIS. 
Flexible return procedures are another crucial element, as 35% of consumers express dissatisfaction with tight return policies.
Brands and retailers can better meet demand wherever it occurs by increasing their online and in-store presence and having a complete, unified view of all available inventory across channels.
3. The Use of Creative Fulfillment Options Is Very Important
Retailers are developing creative methods to enhance and optimize their fulfillment choices for the upcoming Christmas season. They will mostly be omnichannel, with eCommerce and social commerce driving a lot of purchases. 
To avoid stockouts and fulfillment delays during Christmas, adopt trend forecasting technologies and arrange your inventory in advance. Turn your physical stores into fulfillment centers or establish new fulfillment centers. Most retailers will open dark storefronts.
Price sensitivity will guarantee that the best prices prevail.
Low prices will rule this holiday season again as consumers search online for the best offers amid an unstable economy. Over half of consumers seek offers, deals, and coupons more frequently due to inflation-driven price increases. 
To offer the most competitive rates, promotions, and individualized discounts across all channels, use pricing solution systems to compare their prices to those of competitors and learn audience demographics, consumer preferences, and competitor prices.