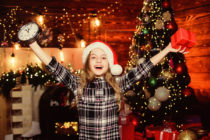 Among the many promotions that retailers are putting out for their loyal customers is Kohl's holiday marketing Campaign on social media and the metaverse dubbed "More Gifts. More Savings."
The department store retailer's promotion uses several social media platforms, including the TikTok short video. 
Tiktok
TikTok users can incorporate a unique Branded Effect ad emphasizing Kohl's Cash in their TikTok content for a chance to earn Kohl's Cash rewards every single. The promotion will start on Cyber Monday and end on Christmas Eve.
Kohl's will also deploy a new TikTok interactive add-on with its TopView advertising to show at the top of customers' TikTok feeds and encourage them to shake their phones and uncover a surprise bargain. That will highlight Kohl's and Sephora's deals throughout the Black Friday timeframe.
Pinterest
Kohl's will provide new, curated gift lists from content creators who will publish their shoppable gift lists and seasonal bargain advice on the Pinterest platform. 
Facebook and Instagram (Metaverse experience)
Additionally, Kohl's offers Facebook and Instagram users a metaverse experience where they may choose goods to buy with Kohl's Cash using an augmented reality (AR) lens that has been gamified.
Throughout the holiday season, Kohl's social media gurus will advise on decorating, saving money, gifting, and clothing.
Other offers on Kohl's holiday marketing campaign
The retailer claims that throughout the holiday season, shoppers will find new ways to communicate with one another on social media, such as:
The new Kohl's Build-a-List Sweepstakes will offer a fully shoppable digital list. Through Wednesday, December 7, customers who build and save their Kohl's Build-a-List will be eligible to win a $250 gift card. Customers will receive ten extra entries if they share their shopping list on Instagram, Twitter, or TikTok using the hashtag #KohlsBuildAListSweepstakes.

Kohl's will sponsor the "25 Days of Christmas" holiday programming on Freeform once more. For 2022, Kohl's has added two new events to the schedule: the National Dog Show on Thanksgiving and the World Cup soccer tournament.

When using their Kohl's card to make a purchase, Kohl's Rewards loyalty members will get 7.5% Kohl's Rewards, and when using another payment method, they will earn 5% Kohl's Rewards.
Kohl's begins holiday sales alongside other stores.
After introducing its holiday savings options in October, Kohl's is launching its omnichannel holiday campaign. Customers can find things on offer daily at Kohl's through Christmas Eve. This year, Kohl's introduced weekly toy sales that started in October and continued through December. More than 100 Kohl's unique items are included in the company's selection of holiday toys.
"Kohl's is making it simpler for everyone to experience the joy of the season, since we recognize that the holidays are a collection of special moments and memories for families everywhere. We understand that the countless shoppers who will visit Kohl's this holiday season will be more appreciative than ever. Customers can trust Kohl's to help them when they decide to shop for the holidays by providing things they'll love at great prices and  igniting joy throughout the holiday season," said Christie Raymond, Kohl's chief marketing officer,