Healthcare marketers face many more obstacles than marketers in other industries. To gain leverage, stay ahead, and compete with today's medical marketing tactics, you need to embrace the key emerging, disruptive, and unavoidable healthcare trends. With a continually updated healthcare marketing strategy, your company will find prospective patients, generate more revenue from qualified leads, improve patient engagement and loyalty.
While there are many exciting emerging trends in healthcare these days to keep track of, here we highlight just eight that have a significant potential to influence, even disrupt the healthcare industry. Since there are so many other trends out there, consider this as a starting point to keep your business evolving and ahead of the competition.
Key topics on Healthcare Marketing
As the population ages, the need for better communication tools will increase. The correct understanding of the trends in healthcare marketing will become key to companies who wish to compete with tech giants like Google and Apple that have set their sights on the market.
Internet of Things (IoT)
By 2020, the number of Internet-connected devices could reach 75 billion units. Not only will there be smart devices to monitor your health, but the Internet of Things (IoT) more and more will be making healthcare more reliable, safer, efficient, and faster.
Devices that are IoT enabled to allow for a multitude of tasks such as remote monitoring, and this unleashes the potential for superior care, making healthcare more reliable, efficient, and faster. The projection is that the global market for IoT medical services will reach $534.3 billion by 2025, an increase of 19.9% year-on-year.
Collaborative Robotics
Collaborative robots such as the da Vinci surgical robot are already being put to work assisting doctors in the operating room. However, the use of robots in healthcare has the potential to expand beyond surgical applications.
Expect enormous growth in robotics usage in this industry. With the global medical robotics market projected to reach $20 billion devices by 2023, the deployment of robots in healthcare can only accelerate.
By taking on a never-ending variety of tasks, robots are already being employed via telepresence technology, especially for patients in remote or rural areas, allowing doctors to examine and treat patients thousands of miles away. A wide range of robots already serves in a variety of roles within the medical environment disinfecting hospital rooms, assisting patients with mobility, dispensing prescriptions, to name just a few. Even back in 2017, a robot named "Tug," regarded by some as an indoor self-driving car, came into service. This type of initiative can be expected to grow exponentially in 2020 and beyond.
Another type of medical robot showing promise includes the micro-bot that can focus a particular therapy such as radiation to a tumor on a specific part of the body.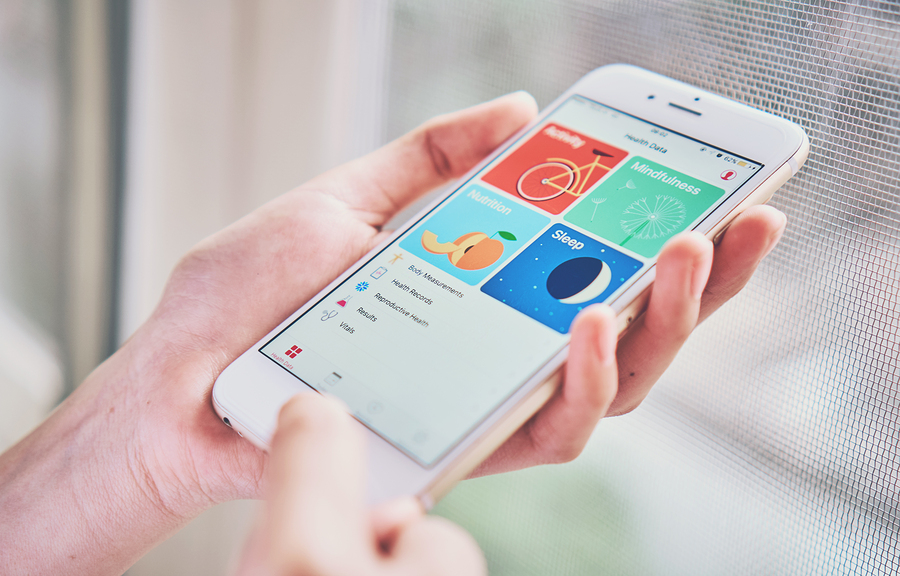 Wearable Tech
When it comes to wearable fitness technology, there's a lot more than counting the number of steps you take throughout the day, or calories you burn during a workout. As has been highlighted by the adoption of smartwatches, more and more people are willing to wear wearable tech, and this creates an infinite number of opportunities to adapt these devices for healthcare. They can even lower the cost of healthcare by the early detection of targeted health conditions by collecting electrocardiogram (ECG) readings. This technology helps consumers proactively get health support when their smartwatches report any anomalies.
3D Printing
As applied to many industries, 3D printing technology has enormous potential in healthcare, and this presents your healthcare marketing with significant opportunities. The expectation is that, by 2025, the 3D printing business for healthcare will be worth approximately $6 billion.
The best known 3D printing innovations involve the creation of prosthetic limbs and medical devices such as dental implants and hearing aids, not to mention tissues and organs for transplant.
Prominent companies in this field are Stratasys, and Johnson & Johnson, and your marketing initiatives should keep an eye on these as well as many others.
Online Content Authority and Quality
Providing users with the best possible search results is key to your business, and when developing content for your website, it's essential to keep your patient in mind at all times
With Google continually striving to improve its understanding of conversational language, its updated BERT algorithm has made a significant impact on organic search. In fact, with Google placing a higher emphasis on E-A-T, which stands for emphasized, authority, and trustworthiness, as future updates rollout, it will remain crucial that your potential patients continue to find you via Google search.
Welcome to Zero-click Search
Often, when people ask questions during Google searches, they're given answers through the Featured Snippets or the Google Knowledge Graph, and this might mean they do not need to click through to a website to find out more.
According to the marketing analytics firm, Jumpshot, zero-click searches have increased year over year. In fact, in 2019, 48.96% of all U.S. Google searches ended without a click into a link in the SERP. Knowing this should lead you to craft your healthcare marketing materials to appear at the top of the Google search engine results page (SERP) and thus encourage potential clients to click down into your content to find out more.
Artificial Intelligence (AI) and Advanced Analytics
Advanced analytics and artificial intelligence (AI) can help your healthcare marketing initiatives get in front of the right customers, at the right time, with the right product.
As a healthcare marketer, you should consider leveraging advanced analytics and AI techniques into your marketing plans in 2020. Starting with the simplest of tools such as the Google Search Console is a great start to understand consumer behavior when it comes to the healthcare sector. A better understanding of your audience will help you to optimize your marketing campaigns over time.
Healthcare Consumers May Bypass Google
The first place people often go when they have a medical issue or concern is Google, where they're able to search for the cause of their symptoms and then move ahead to find doctors in their location.
However, it's important to keep in mind that many patients may be bypassing Google and heading straight to proven medical resources, like the PlushCare telemedicine service, or even WebMD. Doing this could still result in a later deeper dive with Google, and this is where your well thought out marketing plan is crucial.
While your potential patients are on their quest for answers and in the early stages of their journey of discovery, keep in mind that the copy reflected in your online content will be key in their decision to take the step to contact you. Building this into your healthcare marketing strategy will improve your online lead generation.
Final Thoughts on Healthcare Marketing
With the healthcare industry increasingly being unavoidably disrupted by what seems like an infinite variety of emerging and technologies, your healthcare marketing plan will need to be continuously adjusted to keep ahead of your competitors.
The emerging trends presented here should be regarded only as a starting point. Be prepared for even more disruption in this sector in the months and years ahead.