Well, Affiliate Marketing is one of the many ways people make money online by helping merchants like you market their products and services. In turn, you pay them a commission based on the sales they have made.
Affiliate marketing has contributed 15% of the revenues in eCommerce.
If you are wondering how best to market your product/service or introduce it to the market, you don't have to get your hands dirty. A well-skilled affiliate can take that off your shoulders, and all you have to do is compensate them a pre-agreed amount for their efforts.
The best part is, you only pay based on complete sales transactions.
So, what is affiliate marketing?
It means outsourcing the selling act of your goods or services to a third party by running an affiliate marketing program and compensating the third-party based on their performance.
It targets online customers where your affiliate partner makes publications intending to generate traffic or leads to your products or services. You will then compensate them on commission.
The affiliate program will provide you with crucial information such as links delivering you leads and those translating into actual sales.
Affiliate marketing has four major players:
The merchant
The publisher
The Consumer
Affiliate network
The Merchant
In this equation, you are the merchant.
You can also go by other names like retailer, advertiser, or vendor. Others will prefer to call you creator because you are the creator of the product/service in question.
To be a merchant, you don't have to be the Amazon-size kind of business. Even as a solo entrepreneur, as long as you have something to offer your customers and affiliate marketing is how you choose to reach them, you qualify to be called a merchant.
The Publisher
The publisher is the guy whose affiliate skills have impressed you. Because of his skills, you have chosen to partner with him to take your business to the next level.
Apart from the publisher, some people will choose to call him an affiliate.
His task is to do whatever it takes to attract potential customers and convince them that your product/service is worth their money.
Your affiliate can either be an individual blogger or a company. It shouldn't matter as long as he can deliver. The visibility of your product/service and consequent increase in your sales.
The Consumer
The consumer is also known as the customer and is the reason why all the other players exist.
He is the reason the merchant decides to develop the product/service in question. He is also the target recipient for all the promotions the affiliate is going to do.
He is the source of revenues and commission that the program will generate.
Trust will be the pillar on which the relationship between your consumer and your product/service is founded. For the sake of transparency, therefore, the affiliate should let the consumer know that his content has a financial motive.
The Affiliate Network
How do you meet a suitable affiliate who is willing and has what it takes to promote your product/service?
The network is the solution to that mystery.
With 94% of publishers said to use multiple affiliate networks, you understand how important this part of the equation is.
You see, once an affiliate feels he is ready to take up an affiliate marketing gig, he will head over to an affiliate network like ClickBank, Amazon, or ShareASale and sample the product/services in their whose vendors need their services. They will then choose a product/service they want to promote. In return, they will earn a commission via a unique link.
As the merchant, an affiliate network will help you manage the affiliate program and hold product records.
Simply put, the affiliate network is the go-between platform that connects merchants and affiliates.
How do Affiliates Make it Happen?
The affiliate you chose to work with can either be a company or an individual.
They say content is king.
Go for bloggers or content marketers in your niche who already have a good following. They have already won the trust of people who are most likely to value your service/product.
There is a high chance they will do a good job promoting and referring people in your network to your company's products or services.
Affiliates usually own several websites or email marketing lists. As an eCommerce merchant, partner with one with the highest numbers since they depict how wide his network is. Of course, the more people you can reach, the more sales you will get.
Through these websites and email marketing lists, the affiliate will use burner ads, text ads, and links to promote your product/service to his followers. He will incorporate articles, videos, and images to capture the attention of your target customers.
If a potential customer taps on the links or ads on the affiliate's website or email, he will automatically be redirected to your eCommerce website, your product page, or registration page in the hope that he will complete the transaction.
If a sale happens successfully, you will be obligated to credit the affiliate's account with the commission amount agreed on. There are three performance-based models you can work with to determine how much to pay your affiliate partner:
Per sale; A pre-agreed percentage of all qualified sales is paid.
Per click or impression; Payment is based on all legitimate clicks, whether a sale takes place or not.
Per lead; Works best where the action is required e.g. app installation or signing up. Fixed payment for every valid action is paid.
But here is the challenge.
Even though technology has made affiliate marketing a thing, it also opens doors for fraud, especially where some unscrupulous affiliates will find a way to generate multiple clicks and impressions. You are safer basing your pay on the sale.
You will grow your brand and make more sales as your affiliate partner makes money—you all make money.
Dealing with Fraud in Affiliate Marketing
Ideally, affiliate marketing is supposed to create a win-win scenario for both you and your affiliate partner.
But that doesn't always happen. There is the risk of not getting paid when an affiliate has closed sales, but some affiliates want to get paid for unauthentic output. This is what is considered affiliate fraud.
Remember, not all traffic from the internet is valuable traffic. If you are selling cosmetics, an overflow of traffic consisting of men looking for shoes won't do you or your business any good.
What you need is an air-tight affiliate program with strict terms and conditions.
Benefits of Affiliate Marketing to You as a Merchant
There are several reasons why dipping your toes in affiliate marketing will give you a positive surprise. Let's look at each of those reasons individually.
You Can Choose Who You Want to Work With
With an affiliate program, you can separate the wheat from the chaff and find the best person to deliver what you are seeking.
How is that?
Once you have decided to go the affiliate marketing way and have your program in place, those affiliates interested in promoting your product or service make an application form allowing you to gauge their suitability for your project.
You will Get Tailored Traffic
The internet is full of potential customers, but not all are interested in what you are offering. Marketing is also not cheap. So, you are looking to get the most value out of each dollar you invest in it.
If your marketing efforts are not laser-focused on the specific people interested in the kind of product or service you are offering, your marketing budget will go to waste.
That kind of focus on the right audience is what affiliate marketing offers you. Your offer will land on an expectant audience.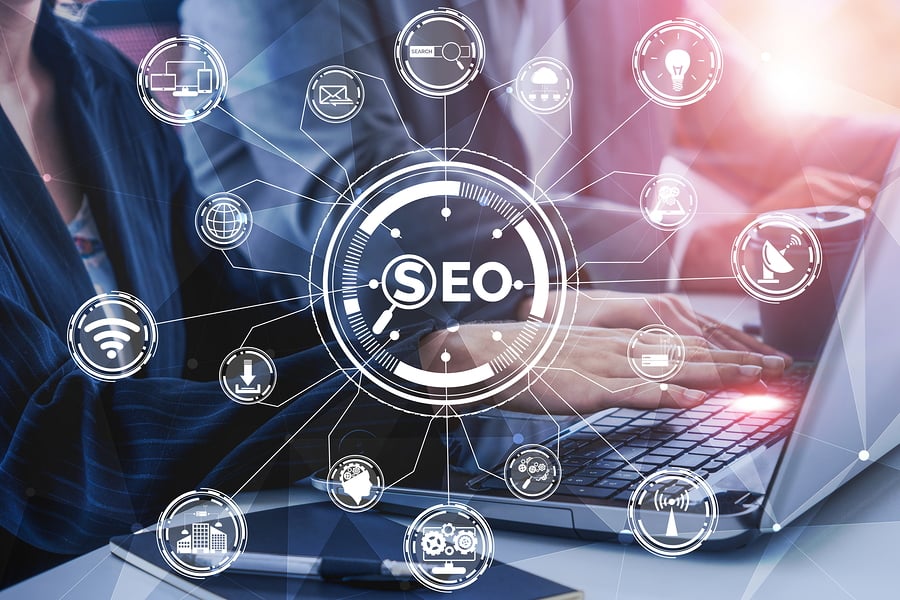 Works Better Than Pay Per Click
Given an option between PPC and affiliate marketing, most business-savvy people will choose the latter.
Why?
Unlike PPC, affiliate marketing will have you pay only for the real value you get.
You see, PPC pays per click or lead that you receive. But the job is not done yet since these leads need more work to convert to actual sales. Affiliate Marketing will only consider a transaction complete after a sale is closed. If an affiliate does a poor job, your marketing budget is still safe.
Building Trust with Potential Customers using Affiliate Marketing
No one wants to spend money on a brand they have never heard of. The more they hear about it, however, the more their confidence is built.
Are you worried that your company is too small?
That should not be an issue because the brand awareness created by affiliate marketing will level the playing ground for you.
How about some SEO?
You want your brand to reach as many potential customers as possible, but you also need search engines to love you.
Your affiliate partner will help you with that, especially if you take the time to choose one that is already highly ranked.
In their effort to market your product or service, you will get those much-needed backlinks to your site and help you to rank better.
As an Affiliate:
A source of passive income; Initially, you will be required to invest resources in setting up your traffic sources. Once that is aligned, you will be assured of a paycheck.
Possibility of scaling income; You will only need to invest resources to get a good network. Once you have numbers, you can keep introducing different products and services without the need to create a new network.
Less Risky; You can't compare trying to market someone else's products to marketing your own. In case the project is a flop you will not have as much to lose compared to the merchant who invested a lot of resources in production.
Final Thoughts on affiliate marketing
That we are in the internet era is a fact anyone in business cannot afford to ignore.
But with so many things on the internet competing for customers' attention, it is easy to deplete your marketing budget with nothing to show for it. That is despite offering the best product or service.
But you are in business to make money, and reaching potential customers and converting them into actual sales is how to go about it.
When you need an expert hand, you only need to reach out to an affiliate.
If you are wondering how to increase your brand awareness and consequently increase your sales, affiliate marketing is something you should consider adding to your basket. The best part is, there is no chance that you will be gambling your hard-earned money away.
Why?
Because in affiliate marketing, you only pay for legitimate and successful sales.
In business, you will hardly ever get that much guarantee. So, why risk away your marketing budget while affiliate marketing is here to offer you a safety net? That, of course, is after ensuring there are no loose ends that may turn out into fraud and lead you to a loss anyway.