With 72 known definitions of the word Marketing, is it that difficult to figure out?
If you are in business or just started one, you have at one point been concerned about getting clients, driving you to ask yourself what marketing is. You have probably even tried to search for the definition, and you must have come across very many of them.
Most people think that it is about creating catchy phrases and beautiful images to lure customers into their businesses. It is, but only a small part. Ideally, marketing should start from the branding stage, all through to the after-sale stage. All these stages should communicate value to the consumer and influence his decisions. That is how marketing should ultimately achieve its goal of bringing the brand and the customer base together.
Marketing may feel like the shiny object syndrome for most businesses, but that is not what it is all about. Tactics will not get your business far where this discipline is concerned. Don't get it twisted; we are all here to make money, and you will make lots of it, but only in the short term. The problem is that that strategy is not sustainable in the long run. You need to get into the meat of the matter and understand everything about it.
Understanding the concept
This concept is too wide and variable to fit one straight definition. It's important to note that it involves every aspect of your business. What has marketing got to do with anything at the product development stage? You must be wondering. Well, no one has a better understanding of your customer persona than your marketer.
It is all about your customer and his end-to-end journey through your business. Throughout his journey, the customer wants to know what's in it for him. That way, he can keep moving along to the end of his purchasing journey. The idea here is to build a lifetime relationship with your customer to offer maximum value for a lifetime.
The key is to focus on two end products; building and retaining client relationships and growth of revenue. You must, therefore, choreograph your customer experience throughout their journey in your business reliably and cost-effectively.
Why do we have so many definitions of the word marketing?
That's because a single product can have varying objectives.
Your goal, however, is to attain an increase in your product-interest and consequently increased sales. To do that, you need a comprehensive understanding of what marketing is, so here we are.
Definition of Marketing
American Marketing Association defines Marketing as " The activity, set of instructions and processes for creating, communicating, delivering and exchanging offerings that have
value for customers, clients, partners, and society at large."
In the beginning, 4Ps (Product, Price, Place, and Promotion) were the main focus in marketing. If your marketing plan had these four components, it meant you were doing your marketing right.
Today, marketing is also about creating, communicating, delivering, and exchanging value, packaged according to customers' tastes and preferences. Businesses should have a market-oriented marketing strategy to satisfy their customers' needs and make a profit.
Value means different things to different consumers. As a business owner, you must take the time to understand that and articulate it in your marketing message. The best way to do that is by building relationships with customers as you seek to serve them individually.
Purposes of Marketing
Marketing is the medium via which your business can attract customers to your brand through messaging. Ideally, the kind of messaging that attracts potential customers should be helpful and educational. With that, it's easy to convert them into leads.
As an entrepreneur, marketing will help you research and analyze customers through each stage of their purchase journey.
Let's discuss the 4 Ps of marketing to help you understand how marketing will interact with your business in each of these stages.
Marketing Explained
Simply put, marketing is the process by which businesses get their existing and potential customers interested in their product or service. It is through the correct marketing mix that a company exchanges value with its customers. When your business offers value to customers and builds strong relationships, you will get value in return.
The marketing process mainly involves:
Researching to understand the market as well as customer needs and wants
Promoting by designing a customer-oriented strategy
Building profitable relationships with customers
Offering value to your customers
Marketing aims at understanding the market and customer behavior. That way, you can attract, acquire and also retain customers. Also, aim at building brand loyalty by satisfying customer needs and wants.
Types of Marketing Perfect for the 21st Century
Much has changed, now we have to think about both traditional and digital marketing strategies to promote products and services. Internet marketing today has transformed from outbound to inbound strategies. Businesses can now communicate interactively with their customers.
Inbound strategies include:
Search Engines
Social media platforms
Emails
Content
Marketing comes in several packages. The package(s) you choose to engage will largely depend on your deep understanding of your target market and where they spend their time online. Today, we are spoilt for choice with dozens of places you can carry your marketing campaigns.
Before you make up your mind on which strategy to settle for, carry out market research to determine which one suits your business and your target audience best.
Types that are relevant today include:
Search Engine Marketing (SEM)
If a customer is interested in finding product X, the best bet is that their first stop will be the internet. They will first search specific keywords to find the information they need relating to product X. Imagine a scenario where a search leads a potential client to your content with information about product X. That is your chance to wow this potential client and ensure that they will follow through to making a purchase.
SEM will give your products or services visibility by ranking your online content higher on search engines. Whenever a particular keyword is searched on either Google, Yahoo, or Bing, is searched by a potential customer, your content will be the first to show up. SEM can either be organic via Search Engine Optimization (SEO) or sponsored via Pay Per Click (PPC).
Social Media
Did you know that over 80% of people in the US own a social media profile?
If you are not using social platforms to get your message across to your customers, you are losing.
When you leverage Facebook, Instagram, Twitter, and LinkedIn by creating content that promotes your brand, you are doing Social Media.
You will have a more successful marketing campaign if you first consider what content to use on a specific platform on social media. Content that you put on social media should not only be platform-specific; it should also be entertaining, informative, and compelling.
Publishing content across these platforms can be a daunting task, but with social media management tools, you will be able to keep up with the challenge.
Email
Marketing is all about offering value to your customers. Value can be in terms of education or entertainment.
Using email marketing, you can reach your customers and offer personalized educative or entertaining messages to persuade them to purchase your product or service.
Like many other businesses today, you can gather the email addresses of individuals who have shown interest in your product/service and create an opt-in email list to execute an email marketing campaign.
Content
When it comes to customers, content is king.
Today, businesses must be ready to offer value through engaging and persuasive content. Content marketing will give you the power to influence customers' purchasing decisions as you build brand loyalty.
A purchasing need can be triggered by
Information you feed your potential customers can trigger a purchasing need from your audience.
You can post your blogs on your website or other websites whose audiences are similar to your target customers.
Make your content as widely available to your target audience as possible.
Video
Every day, people watch over 5Billion videos on YouTube.
Yes, in the 21st Century, people love watching videos. Why not take advantage of that to make money.
But how?
Make videos that capture the attention of your target audience by including emotions.
One of the reasons why video marketing will work for you is that Google loves videos. A video on your website will increase your website ranking on Google.
Depending on the kind of business you are in, make your videos either educational or Humorous. Humor is an emotion known to engage a viewer's attention, and it lingers longer in the mind of a person. Would you like your audience to keep remembering your videos and share them with their friends? Invest in quality marketing videos.
The 4Ps of Marketing
We have all heard about the famous 4Ps either way back in school or read it somewhere.
What are they, and why are they important?
4Ps of Marketing is a summary of the essential pillars of any marketing strategy you might undertake. They include:
Product: Refers to what product or service you are offering to your customers
Price: How much you charge for the product or service you are offering and its value to your customers
Place: Where are you getting the message about your product/service to your customers. Where are your customers hanging out?
Promotion: What strategies are you using to bring information about your product/service to your customers. Is It working?
When you decide to introduce your new product or service to the market, you will want to attract customers and make sales/profit.
To attract the right audience and start making sales, but the right product in the right place, at the right price, and at the right time (to promote).
That is simply what marketing is and how the 4Ps come into play. Identify a group of people and create a product that they need. Then make noise about this product exactly where this group of people like to hang out online. What value does this group of people feel that they are getting from your product? Price it at that level. Be careful about your timing. Only execute when your target customers are ready to buy.
Be very careful not to get any of these elements wrong because one mistake will invalidate the other three. The secret is to invest in research. Before you dig in, make sure you have credible and sufficient information on:
What this group of people wants
Where they shop or spend most of their time online
What value they place on your product and how to produce it at a price that spells value to them
What the right time to make all these happen is
A good marketing strategy should help you leverage the 4Ps of marketing so that your business can bring in revenue.
Product
So you have this great product idea for your business. 
Before you rush into developing a product and trying to sell it, you need answers to the following questions:
Is there a market for this particular product?
Who's your target market?
On which platform do these people hang around?
What kind of marketing messages will impact potential customers and increase sales?
Does the product require modifications to match the demand in the market and make it a success?
Your marketing team should gather this information for you through market research to help you understand the current need and increase the product quality. The result will be the perfect product for an existing and ready market.
Price
How much is your ideal potential customer willing to pay for that product you want to roll out?
You don't want to set the price too high or too low. A price that's set too low will leave money on the table. But if set too high, you will leave most potential customers out.
Marketing research and analysis will help you get the price just right.
Place
Your new product won't get the same reception everywhere. You need to find out where and how it will be accepted the best and go for it.  Your product may do better on an eCommerce website than in a retail shop. But you won't know for sure unless you do your market research first.
Promotion
This might sound like where the real marketing is. 
But promotion is how you get people to know about your products. And promoting your product, service, or brand costs money. That's why you need to establish the effectiveness of your promotional strategy before you jump in.
Market research will help you understand the best kind of communication for your target audience and help you avoid wasting resources.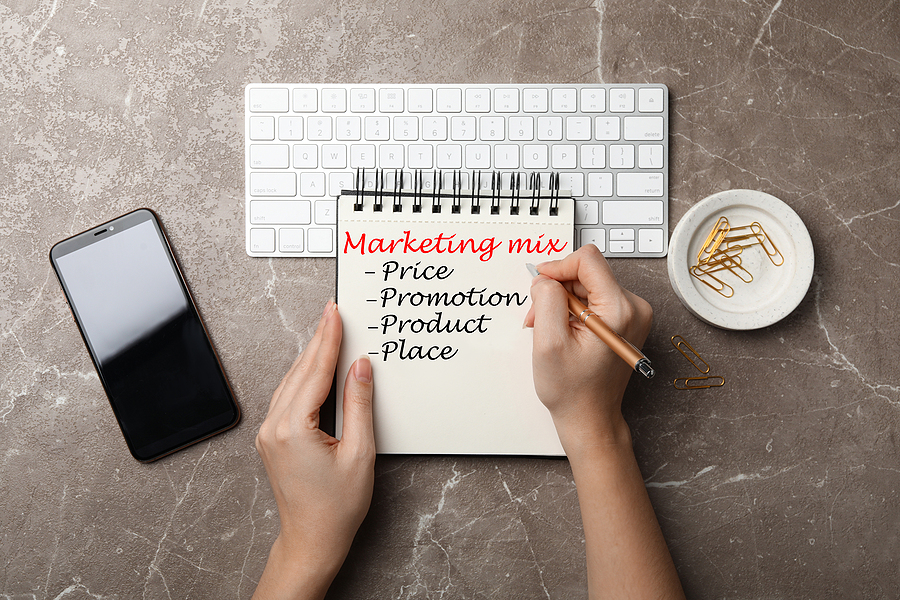 Wrapping It Up
The concept has evolved with time. However, it remains the one sure way to connect your business to your customer. The key is to have a great Marketing Team. As complex and wide as marketing is, you need to understand what it's all about. Demystifying the job will help you offer value to customers so that you do not just attract them but also retain them and increase your sales and revenue. This article helps you to do just that.
Marketing is more than closing sales; it's the relationship you build with potential and existing customers throughout their purchasing journey.
Through marketing, you will understand your existing and potential customers with more clarity.  That will also mean understanding their needs and wants. And that is what will give you the precision you need to offer them a product (or service) that they need, when and how they need it.