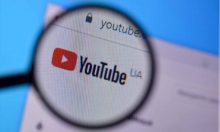 YouTube has one of the best streaming services, but some users easily misuse it through spamming and impersonation. Recently, spam comments and accounts have increased on the platform, and creators are feeling the heat.
A renowned YouTuber, Marques Brownlee, expressed concern in April 2022 when he posted a video complaining about the alarming rise in YouTube's comment spam. He also tweeted about the platform's 'increase strictness' feature, which is yet to take effect. 
Youtube is now adding three more tools to the creators' arsenal against spamming and impersonation. Starting on the 29th of July:
Youtube Channels will no longer be able to hide their subscriber counts 

Creators will now be able to moderate comments on their content

The use of special characters when naming Youtube channels will be barred
Let's take a look at the changes in detail and what this means for the Youtube community.
Three New Tools To Fight Spamming and Impersonation on YouTube
Channels Will No Longer Not Be Able To Hide Their Subscriber Counts
Effective July 29, Youtube will display subscriber counts for all channels.
Therefore, impersonating creators who have the habit of hiding their subscriber count to lure followers to their channels by impersonating those with large subscriber counts will no longer enjoy that privilege.
But Youtube also knows that some authentic creators use this strategy to grow their channels. It has, therefore, provided such creators with tips on alternative ways to establish their fanbase working around:
Having consistent schedules for uploading content

Incorporating live-streaming into their content

Developing a plan for their content strategy
Advanced Creator Comment Moderation Mechanisms Against Spamming and Impersonation
YouTube is rolling out a comment moderation feature. Comments must undergo a checklist before being posted in what YouTube refers to as 'increase strictness.'
This option will work as a filter for inappropriate comments and will be more aggressive than the default settings to pick out any "identity abuse" and spamming.
To manage, review and interact with comments, creators can access a tab labeled 'Held for review' to countercheck the comments for abusive, impersonating, or spammy content. 
Moderating comments religiously increases the detection of potentially harmful content. Additionally, the creator can tighten their strictness further on Creator Studio.  This option is crucial for creators who wish to be part of the fight against spamming and impersonation on Youtube.
Here's how creators can change their youtube settings to increase strictness on comments:
Sign in to the Creator Studio;

Navigate to 'Settings';

Select 'Community';

Select 'Defaults';

Locate the 'Hold potentially inappropriate content for review' and check (tick) the box;

Select the 'increase strictness' option. 
The setting will activate an automatic filter for spamming and impersonation on the social network platform. The creator can delete a comment or proceed to post it to the public.
Special Characters Barred on YouTube To Guard Against Spamming and Impersonation
Impersonators on Youtube hide their fake channels behind special characters by targeting well-established channels. YouTube will no longer allow using some of these special characters when naming channels.
Channel names that have already used the said characters by the 29th will remain unchanged. However, using banned characters after that will constitute to breach of Youtube's guidelines, and the platform will take the necessary measures.
More Information on Spamming and Impersonation on YouTube
Although Youtube has been trying to fight against spamming and impersonation on the platform for a while now, its efforts have not been fruitful.
Here is generally what you need to know:
How To Report Spamming on YouTube
Currently, a creator has the option of reporting comments they consider spam by using the "Report" or "Report as spam or abuse" buttons
. 
To report spam a comment:
Head to the comments section and:
Identify the specific comment

Select More> Report

Select the 'Unwanted commercial content or spam' then click 'Report.' 
However, if a creator misuses the above feature, YouTube may completely bar them from using the platform in the future.
What's Considered Spamming on YouTube
YouTube does not allow spamming, but if it happens, creators should report any suspicious content.
Content that's considered spam in the comment sections includes:
Video Spam

Luring thumbnails and metadata

Any scam

Spam that promises incentives upon subscription, for example selling engagement metrics ( likes, views, etc.)

Spam comments

Large repetitive comments

Abusive live streams
Bottomline
A lot of spamming currently happening on the internet today and Youtube users have not been spared. However, despite facing severe impersonation and spamming challenges, YouTube is determined to safeguard creator integrity, authenticity, and confidentiality. Coming up with the three latest tools discussed in this article is Youtube's latest strategy to keep sanity on the platform.
But Youtube is not oblivious that these efforts are only the tip of the iceberg. The good news is that the platform plans to keep innovating and updating its policies and guidelines to protect creators and optimize its user experience.