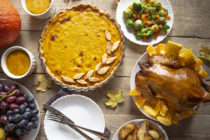 According to Adobe Analytics, Thanksgiving holiday spending hit a record $5.29B this year, a 2.9% increase from the previous one.
This data may surprise many since the economy is experiencing inflation at a rate that hasn't been seen in 40 years. There are also persistent fears of a recession.
According to Adobe Analytics, huge discounts on toys and electronics attracted most customers. Mobile shopping, or purchases done using smartphones, accounted for 55% of all online sales on Thanksgiving Day, the highest since 2012.
However, the next day, merchants of all sizes stuck it out on Black Friday, turning the day into a months-long sales pitch. However, early signs suggested that crowds were smaller, consistent with analyst projections that customers would be affected by high inflation, a constantly expanding buying window, and simple exhaustion.
Top-selling goods for the holidays in 2022
Roblox, Squishmallows, Hot Wheels, Paw Patrol, Cocomelon, and L.O.L. Surprise Dolls are some of the best-selling toys.
The most popular gaming consoles are the Xbox Series X, PlayStation 5, and Nintendo Switch.
Right now, the most played video games are Call of Duty: Modern Warfare II, FIFA 23, Madden 23, and God of War Ragnarök.
Other popular items include Apple Airpods, Instapots, smart televisions, digital cameras, and gift cards.
Holiday spending amidst uncertain economic climate
According to an ABC News/Ipsos survey conducted in the days leading up to the 2022 midterm elections, over half of Americans said the economy or inflation was the most crucial factor in their decision to vote for Congress. This means that basic financial issues are by far the most significant.
Although there have been numerous layoffs recently at tech organizations, the labor market is still fairly healthy. The number of jobs added each month has decreased over the second half of this year, but it has remained high, maintaining the unemployment rate around 4%.