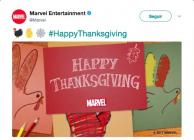 Even though Thanksgiving is still more than a month away, it's not too early to start talking about turkey, given the recent bird flu incidents.
There will be a turkey problem during Thanksgiving. But the good news is that a shortage of turkeys is not anticipated, despite some supply chain challenges at the beginning of the year. However,  the centerpiece for the occasion will probably cost you more money.
That implies that some people might be left out of this year's celebrations.
Inflation
Due to inflation, your Thanksgiving meal will cost more overall. According to the American Farm Bureau, turkey prices may reach all-time highs this Thanksgiving. Fresh, skinless, boneless turkey breast cost a record-breaking $6.40 in September. That is an increase of 112% from this time last year. In 2021, prices were $3.16 per pound.
Bird flu and supply chain problems
In addition to issues with the supply chain, the population has been impacted by an airborne bird flu outbreak, according to Dealnews.com consumer researcher Julie Ramhold.
Ramhold stated that there would be adequate birds for sale but added that the cost of the turkey would be higher than usual.
According to Eric Cooper, president and CEO of the San Antonio Food Bank, some members of our community may be unable to afford the holiday meal due to this high pricing.
Why Some families might go without a thanksgiving turkey
"It might just be out of reach for the struggling families," he said. Additionally, it might make it impossible for the San Antonio Food Bank to purchase enough turkeys to meet demand.
"We were assured that it will be the most costly Thanksgiving ever," Cooper recalled.
As the avian virus wiped out birds, the Food Bank had to cancel most of its early Thanksgiving turkey orders. The food bank is currently in need of 20,000 turkeys.
"On Thanksgiving," Cooper added, "We want to make sure that everyone receives a turkey." However, the Food Bank worries that it might be unable to accomplish its target this year. The expectation is that others will give in the spirit of thanksgiving.
"Food is fundamental, " Cooper stated, "We have to have it. Yet so many families in our neighborhood lack it. Simply taking some of what we have and giving it to someone else is our opportunity."
You can share with those who can't afford thanksgiving turkey
Before the Thanksgiving holiday, there are several ways people can share with others through the Food Bank:
The San Antonio Food Bank firstly accepts gifts of turkeys or cash to purchase turkeys.

You can register for the food bank's 5K Turkey Trot. It takes place physically and virtually on Thanksgiving morning between 8:30 and 11:30 a.m. For every enrollment, a turkey is given to a hungry household. Early Registration is currently available through October 31 for $35. In November, registration is $40. The cost is $50 if you sign up on the day of the event.

Buy your turkey frozen this year rather than fresh to save money. 

Smaller birds are also available for purchase

You could consider a less expensive beef option.
00:140