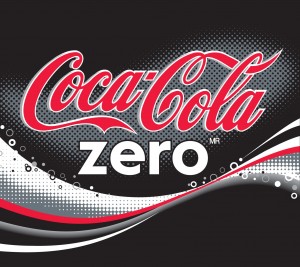 Coca-cola Zero Sugar is reaching out to Gen Z through influencers from six different corners of the globe. This is in an effort to promote one of its best-performing products that is currently on trial.
If you have found yourself reaching for one last coke in your fridge only to find out that it's gone, Coca-cola Zero Sugar has a solution for you with the influencer-led campaign TakeATaste. The campaign is not encouraging outright theft but instead, asking teens to give a shot to the company's best-selling sodas
Coca-Cola Teaser video with Six global influencers
To achieve its goal, Coca-cola Zero Sugar has partnered with six influencers equipped with "security cans," which include cameras. The influencers include  Dani Valle, Rickey Thompson plus Jay and Sharon, Elsa Majimbo, The Dew Sisters, and Yammy representing different corners of the world including Latin America, the US, Africa, Asia, and Pan-Euro. In a teaser video, the influencers are seen swiping the zero-sugar Coca-cola drink. However, the video is yet to be released on Instagram and TikTok.
Other campaign activities 
Apart from the teaser video, additional activities will include an animated short, posters, experiential activations, and a TV ad that ran during the US March Madness. There will be coupons for free samples available for two mobile games with "The Taste Takers" characters. British illustrator Jack Teagle created the visual identity while the campaign was run by WPP Open X, and led by AKQA and Ogilvy.
These efforts aim at keeping Coca-Cola Zero Sugar, Coca-Cola Zero Sugar Caffeine Free offerings, and the catchphrase "Best Coke ever?" in the public eye. The final line of the commercial advertisement features Coke's catchphrase, "Real Magic."
Coca-Cola Zero Sugar is one of the best-performing products
One of the company's best-performing products has been Coca-Cola Zero Sugar, which underwent a revamp in 2021. According to Beverage Digest, dollar sales in Coke's primary US market increased by 30% over the first nine months across all retail channels. Duane Stanford, the editor of Beverage Digest, claims that it is attracting new consumers to soft drinks. He also adds that the next generation of consumers is everything to Coca-Cola Zero.
Coke is taking competition from TV to online
Clearly taking note, is PepsiCo.The company declared that its Zero Sugar beverage would have a commercial during Super Bowl LVII. It's going to be a tough fight, but this time, the weapons have changed. Previously, the cola giants fought mostly on television, but Coke is now taking the conflict online.
According to Selman Careaga, president of Coca-Cola Trademark, the company wants its Coca-Cola Zero to continue being one of the catalysts for growth for the firm.  The decisions on which influencer to collaborate with and how to maintain the message's authenticity and freshness require a lot of work. But if done properly, influencers offer scope and credibility.
Plans for Coca-cola Zero Sugar
In a few weeks, a new Coca-Cola Creations product based on Coke Zero will be launched. (Previous flavors tasted like pixels, dreams, and space.) The Aggregators'  "Magic Weekends" campaign and an extended worldwide food service will follow after that. There will be many more partners that will dangle exclusive deals, such as DoorDash, Rappi, and Uber Eats. According to Careaga, people should expect to see some of the things the company accomplished last year, but on a much larger scale.
Why Coca-Cola is reaching out to Gen Z
Younger customers will be the Coke brand's primary target along the road. Interacting with youth is at the heart of all we do on the Coke trademark according to Oana Vlad, senior director of global strategy for the Coca-Cola Company. For this company, experience comes first, not traditional content.