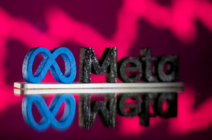 2023 has started well for Meta.
The tech giant has just published its earnings report for the fourth quarter of 2022. The report also served as the financial summary for the full year. The company's sales outperformed many analysts' expectations even though they were about 4% less in the last quarter of 2022 than in the same quarter the year before. This indicates that stakeholders can look forward to brighter days ahead.
2022 was a tough year for Meta
Meta needed a breakthrough after critical media stories and a letter from a worried investor plagued the company for much of 2022. The company received accusations of extravagant spending on a product that hasn't yet found practical or lucrative use. Of course, the product in question was the metaverse, an ill-defined virtual space where we shall eventually assemble as digital avatars to work, play, shop, and socialize. That's if we are to believe Meta creator and CEO Mark Zuckerberg.
But Meta's profitability report has vindicated the company of the bumps in 2022
According to Nicola Mendelsohn, vice president of Meta's worldwide business department, the most recent profitability report vindicates the company's struggles throughout 2022. It was able to prove that it didn't only have a plan, but that the plan was actually functioning, and there's evidence to back it up. So according to Mendelsohn, last year was crucial. 
Zuckerberg has made an effort to calm investor anxiety and the media's contempt by asserting that the metaverse is a long-term investment that will succeed with time and patience.
The most recent earnings report from the firm is not definitive evidence that Zuckerberg was right about the metaverse. But it shows that the business's strategy of spreading its eggs across several projects is starting to pay off. Although the company's name might imply a sort of tunnel vision centered on the metaverse, it also has significant revenue streams coming in from its "family of apps" including well-known brands like Instagram, WhatsApp, and, of course, Facebook. That is in addition to its advertising business.
Meta's new management theme will ensure brighter days in 2023
In December, Facebook surpassed the 2 billion user milestone for the first time in its nearly 20-year history. This shows clearly that the platform is still competitive despite the emergence of more recent ones like TikTok and BeReal. 
According to Mendelsohn, the popularity of Reels, a video-based Instagram feature introduced by Meta in retaliation to TikTok, has been rising among advertisers. She exclaims that o Over 40% of Reels are already showing advertisements.
In the recent earnings release, Zuckerberg stated that Meta's management theme for 2023 is the 'year of efficiency' and the firm is focusing on making a stronger and more nimble organization. This pledge may have been in reaction to investor pleadings.
Meta may leverage its AI-powered product Advantage+
As platforms like ChatGPT offer up great possibilities for creativity, the brand is also starting to invest more extensively in AI, a sector that has lately begun to flourish inside the advertising industry. Mendelsohn notably mentions Advantage+, an AI-driven tool made available by Meta last year that allows marketers to target valuable customers with less set-up time and higher efficiency.
Mendelsohn notes that growth and efficiency have a front of mind for everyone, so this is clearly an area Meta will focus on.
Bottomline
As it continues to deal with economic uncertainties, develop and market its virtual reality technology, and maintain its competitiveness in a crowded and rapidly developing tech market, Meta still has a long way to go. But Mendelsohn remains optimistic. "Our finest days are ahead of us, and I've never been more optimistic about the future," she says.