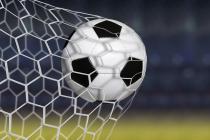 In the Cameroon VS Brazil game on Friday, Vincent Aboubakar scored a stunning header to give his team, the Indomitable Lions, its first-ever victory over Brazil. However, Aboubakar's goal was insufficient to advance his team to the next round, much as Tunisia did.
After the captain celebrated by pulling off his shirt, he received a second caution for the offense. Switzerland, on the other hand,  defeated Serbia in a matchup for three points, eliminating Rigobert Song's team.
"My players deserve credit. They've demonstrated that they ought to have performed better in the two previous games. It really is a shame that we are leaving now since we have steadily gotten better. My team has my trust, and they have performed well," said Song.
Song has recently had to deal with a disagreement with his main goalkeeper André Onana whom he eventually benched.
"A few initial issues that cropped up, in the beginning, were quickly resolved. It's always better to prioritize the team over the individual. To play great football, we need discipline, and that's where we've struggled in the past," he said.
Epassy credits the win in the Cameroon VS Brazil match to teamwork
Devis Epassy, the goalkeeper for Cameroon, thinks the team can still carry itself with pride despite being disqualified from the 2022 World Cup finals.
The goalkeeper from Saudi Arabia said their win was due to the team's effort. However, The 29-year-old played a crucial role in that victory. Vincent Aboubakar's injury-time goal gave the Indomitable Lions a 1-0 win in Friday's final Group H game in Lusail, making them the first African team to triumph over Brazil at the world's largest athletic event. 
The five-time African champions, who came third in their group and two points behind runners-up Switzerland, who joined Brazil in the Round of 16, could not advance to the knockout round despite their spirited victory.
Teamwork was a critical factor in their victory, according to Epassy, who was awarded Player of the Match after making numerous outstanding saves to stave off the South American giants throughout the game.
Epassy told the media, "We can be proud of what we've done today because we have proved that we can also be a top squad."
"We devoted a lot of time and effort to one another. Unfortunately, we were disqualified from moving on to the next round. We are not overly excited about this, but that has nothing to do with tonight's performance," he added.
Epassy hopes to have accomplished enough to convince manager Rigobert Song that he is qualified to take over as Cameroon's first goalkeeper.
After Andre Onana was expelled from Qatar for misconduct, the Abha player made two appearances in Serbia and Brazil. Epassy has participated in seven games for the Indomitable Lions and has recorded four clean victories over Nigeria, Mozambique, Malawi, and Brazil.
What's next for Brazil?
Brazil won Group G on goal differential alone and advances to play South Korea in round 16. Nonetheless, this was the first time a team from the same continent as Cameroon won against Brazil.
The South American team will be trying to return to the same venue when they play in the World Cup Final in a few weeks.  But they will be a very different team by then.