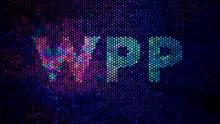 Newcraft, a Dutch-based European e-commerce consultancy, is now a part of WPP after the latter acquired the ecommerce consultancy. Newcraft is a date-first business that will help enhance WPP's digital commerce abilities.
Ahold Delhaize, Pon Holdings, Yakult, and JDE Peet are just a few of the multinational clients of Newcraft.
The 155-person company will become a part of the Wunderman Thompson global network, enhancing its well-established Northern European teams for marketing and commerce services. It will merge transformation strategy with operational commerce skills to boost digital commerce capabilities in Northern Europe.
Bosch, DFS, Johnson & Johnson, MAC, Nestlé, Sainsbury's, Selfridges, Shell, Specialized, Tempur, and Tiffany & Co. are among WT's clients.
Why the acquisition is important to WPP
The acquisition is anticipated to strengthen WPP's digital commerce capabilities and support its growth strategy.
 Mark Read, the CEO of WPP, echoed this when he said that for brands to connect with consumers and new audiences, they need creative solutions. He believes that the vast expertise of Newcraft in transforming the digital offerings of some of Europe's top firms will further improve WPP's global commerce proposition and produce outcomes for clients as it continues to invest in growth areas
Director and founder of Newcraft Martijn Haanappel praised the deal for creating "great potential for both our personnel and clients."
By fusing transformation strategy with practical commerce expertise to provide growth and noticeable business results, Newcraft opens up new business prospects for its international clients, including Ahold Delhaize, Pon Holdings, Yakult, and JDE Peet. 
Newcraft was established in 2007 to assist businesses in embracing change, achieving growth objectives, and mastering digital skills.
The acquisitions align with WPP's goals
The acquisition will enhance WPP's digital commerce capabilities and reflects the company's continuous commitment to improving its client-facing commerce offering as consumer expectations evolve. It aligns with WPP's fast growth strategy and builds on the company's current technological and commercial strengths. 
In Forrester's worldwide Commerce Services Wave WPP is ranked as a Leader. It currently manages for clients more than $40 billion in direct GMV and $20 billion in marketplace GMV, and it employs 13,500 commerce specialists across its agencies.
Thoughts from WPP and  Newcraft stakeholders
Neil Stewart, CEO of Wunderman Thompson Commerce & Technology
"Newcraft delivers a unique blend of commerce knowledge in strategy and operations and combines it with industry-specific competence across retail, FMCG, wholesale, and mobility. I'm enthusiastic about how Newcraft will help us speed up our end-to-end commerce services for clients worldwide when combined with our industry-leading commerce technology and the customer experience in the Netherlands."
Mark Read, WPP CEO
 "As consumer behaviors and the use of new ecommerce channels continue to change quickly, brands must come up with innovative ways to engage existing and new audiences. Newcraft's in-depth expertise in revamping the digital offerings of Europe's top businesses will boost our global commerce strategy and produce outcomes for clients as we continue to invest in growth areas.
Martijn Haanappel,Director and founder of Newcraft 
 "We are pleased to begin this brand-new chapter. The robust firm we've built over the past 15 years is something we're quite proud of. We've assembled a team of highly skilled individuals, developed a vibrant, open culture, and establish a solid track record with clients. We have discovered the ideal partner to launch the following stage of our growth ambition by partnering with WPP and the Wunderman Thompson network. Amazing potential for our staff and clients will definitely result from fusing Wunderman Thompson's market-leading commerce knowledge with our digital acceleration skills."
NewCraft
Newcraft, an Amsterdam and Brussels-based company founded in 2007 by Martijn Haanappel, assists clients with defining and executing digital strategies, understanding how to capitalize on data, and developing omni-channel commerce experiences using client data and its own expertise. In the latter, businesses receive assistance with managing and expanding their digital sales channels, luring in new clients, increasing customer value, and providing "value-driven management" of customer journeys.
The 155 members of Newcraft's team will join Wunderman Thompson as part of the acquisition. That will enhance the business and marketing services teams in Northern Europe.