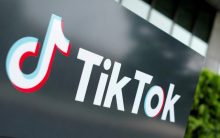 Advertisers are now worried that their financial commitments to TikTok may be at risk.
US ultimatum to ByteDance, Tiktok's Chinese parent firm, is putting pressure on the company to sell the video-sharing app or face sanctions from the US government. The news comes as discussions concerning the app's data security reach new levels, with US politicians calling for a complete ban on TikTok.  The UK today also declared that it will forbid the app from being installed on official computers.
The US no longer intersted in negotiating with ByteDance
The pressure represents a shift in strategy for Biden's administration, which was previously seeking to negotiate with TikTok to establish a new set of data security and safety guardrails in order to alleviate the worries of US lawmakers and consumers. Currently, the administration is pushing ByteDance to sell its TikTok shares while simultaneously supporting legislation that would give President Biden the authority to outlaw the app in the US.
According to TikTok, it is weighing its alternatives, but is against the notion that selling the software will be beneficial. TikTok is reportedly evaluating a variety of options, including prospective business arrangements that were being considered at the time that former President Donald Trump threatened to outlaw the app in 2020.
The US ultimatum to ByteDance will not fix the issue
According to a corporate representative, Maureen Shanahan, if safeguarding national security is the goal, divesting doesn't fix the issue because a change in ownership wouldn't impose any new limitations on data flows or access. 
The change has significant ramifications on American consumers as well as  for marketers who spend billions of dollars each year on TikTok advertising. The app outperformed Twitter and YouTube by capturing 2.4% of all US digital ad spending in the last year. According to current estimates, TikTok's US net ad income might total $11 billion by 2024.