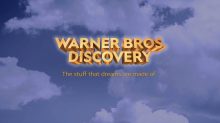 Last month, Warner Bros. Discovery, through its chief executive, David Zaslav, announced that it's planning to merge its HBO Max and Discovery Plus services would merge into a single streaming platform in mid-2023. This plan will help meet its target of 130 million paying subscribers by 2025 and achieve a competitive edge. Will it also mean price hikes too?
The streamer announced that it would raise its prices starting the 10th of October for Disney Plus. The ad-free package would now cost $10.99 per month from $7.99 per month. Hulu, its ad-free tier, would also now cost subscribers a monthly charge of $14.00, up from $12.99, and the ad.
Further Price hikes in the future
It's barely a month since then, and the streaming giant's CFO, Gunnar Wiedenfels, now says that the company's streaming services are 'underpriced.' Does this mean another price hike for its viewers? And by how much?
Considering the high quality of the streamer's content, Wieldenfels suggests that the planned price hikes are long overdue. To support the fact that Warner Bros. is a big brand, HBO Max recently earned the highest number of awards in the Emmys compared to other streaming services.  
While no pricing was stated during the merger announcement, Wiedenfels also seems to suggest that the merger will give the company yet another chance to hike the prices.
It's Profitability over growth
Warner Bros. is currently working on several goals, including:
Hit the 130 million global subscriber mark by 2025,

Break-even by 2024 

Make $1 billion in profits by 2025
However, according to Wiedenfels, for this streamer, the focus is on profitability rather than subscriber growth. He believes that that will give the company more power when pricing its services in the future.