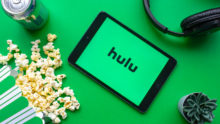 Hulu has had a policy against airing "sensitive" political issues. However, the streamer has had to relook into this advertising policy after a backlash by democratic groups last month. The groups took their complaints to social media accusing the streaming company of failing to air their ads.
But this is not the first time this has happened. Disney, Hulu's parent company, has recently had to deal with another backlash for choosing to stay away from politics. The media giant was criticized by its employees for refusing to take a stand on Florida's "Don't Say Gay" law legislation.
After finally taking a stand on this legislation, the streamer became a target to even more backlash.  Governor Ron DeSantis also threatened to take away the company's special tax status by signing a bill to that effect.
Now Hulu has said that it will start airing ads about contentious issues like abortion rights and gun control. But there's a disclaimer. The streaming company has the right to request amendments or alternative ads to meet the industry requirements.
Hulu's policy standards have now changed to match those of Disney's cable network and ESPN+, which have been accepting these ads. Disney, Hulu's parent company, has confirmed that it reached this decision after thoroughly reviewing the company's ad policies.
Why Hulu's Previous Ad policy did not favor political ads
Hulu's policy was against ads that featured any controversial issues. Since the law does not bind the streamer to accept political ads, it would find a reason to accept or reject an ad as it is deemed fit.
Hulu's advertising policy gave the streamer the rights to:
Individually review each political ad 

Review, reject, or remove a part of the ad as it deems fit 
Complaints by democratic groups to include political ads
Julie Norton is the Mosaic Communications founding partner, a company that buys ads for its democratic clients. Alongside other democratic groups, Norton accused Hulu of blocking them from communicating the gravity of today's social issues. Mosaic Communications is a media consultancy firm that buys ads for Democratic groups.
Ads on abortion and gun control
With the 2022 midterm elections drawing close, several campaign committees reported jointly issuing their ads on abortion and gun control to Hulu, American Broadcasting Company (ABC), and ESPN  for airing.  While the ads successfully aired on ABC and ESPN, they never did on Hulu.
From this experience, Christine Roberts, Team Persico, and Noam Lee, the committee's executive directors, termed Hulu's rejection outrageous, offensive, and dangerous for the country.
For these directors, Hulu was denying voters' the chance to know MAGA Republicans' agenda on such issues as abortion.  It also took away Americans' right to know these issues and discuss them.
Saruj Patel, who was vying for congress in New York, also had his ads on abortion, guns, and climate change rejected by Hulu. The reason he got was that there was an "unwritten policy" that classified these issues as being too "sensitive."  Eventually, Hulu aired an edited version of Patel's ad. Later on, Hulu accepted the original version later on. 
Hulu's Response to Complaints
Disney has announced that it will align Hulu to its cable services to allow the airing of political ads, and companies like Mosaic Communications can now partner with the streamer.
The streaming company has confirmed that it will now accept and run both issue and candidate ads while reserving the right to request edits following industrial requirements.
Why political ads do better on streamers than on broadcast TV 
The law under the Communications Act of 1934 demands that broadcasters must offer airwave access to political advertisers just like anyone else. But steaming platforms like Hulu and Netflix are not required to comply with this law. They can therefore reject ads if they choose to.
Cable tv is expected to do better in election ads. However, Kantar CMAG, a firm that monitors political ads, believes streaming services are better. That's because streamers like Hulu have more access to the younger generation and segmented consumers.
Steve Passwaiter, Kantar CMAG's president, said that streaming networks would soon match the capability of cable tv in terms of the volume of political ads.
According to Norton, streaming platforms like Hulu facilitate easy voter access through persuasion ads.
Bottomline
After a longstanding policy against political and issue-based ads, Hulu has changed its policy to match its cable counterparts. Now it can accommodate political and issue-based ads. If you plan to have your ad aired on Hulu, the streamer may request any necessary edits to adhere to the industry's standards.