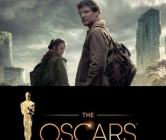 For half a minute of airtime, Disney reportedly collected between US$1.6 million and US$2.1 million during Oscars 2023. The reports also say that it sold out of ad inventory from a very wide range of companies and advertisers from 15 categories. These companies included, Hulu, alternative Disney Motion Pictures, Universal, Sony, Warner Bros., Amazon, Snapchat, and Paramount+ among others. But, according to news sources, some of the leading marketers comprised companies like Pfizer, Rolex, and Verizon.
Oscars are crucial for Disney in terms of promotion
The Oscars are a crucial event for Disney in terms of promotion because they attract a lot of viewers during live television. It is especially significant because it provides studios with the chance to advertise their upcoming movies. One of these is Disney's upcoming movie, The Little Mermaid, which stars Melissa McCarthy and Halle Berry. The movie's trailer debuted during the Oscars. The company claims that, the live-action rendition of the studio's animation classic will debut on May 26 this year.
According to Rita Ferro, Disney's Advertising president, partners at the Oscar event showed up in high gear in all the major categories with innovative new ways of telling stories.
Oscars ads sold out in upfront market is an indication of recovery
The pandemic-related decline in viewership for popular award ceremonies and motion pictures makes the news all the more important. The fact that most Oscars ads were reportedly sold in the upfront market this time around rather than the scatter market further supports the notion that this indicates a recovery. It is also important to remember that the Oscars saw their worst drop in viewership in 2021 despite having purchased their advertising inventory. The show's viewership decreased by over 59% from the 23.6 million viewers it attracted in 2020.
According to Nielsen data that was published on media websites, just 9.85 million people watched the award event in 2021. But, in 2022, the show had 16.6 million viewers, up 56% from the 9.85 million viewers who attended the event the year before.
Given the trend, the decline in viewership over time was not entirely unexpected. According to Nielsen reports, only 23.6 million people watched the show in 2020, a significant decrease from the 29.6 million viewers that tuned in in 2019.
Disney's planned restructure
The announcement follows a decline in revenue and subscriber growth for Disney+ in the latest quarter, which prompted restructuring and 7,000 job cutbacks last month. The corporation attempted to save USD$5.5 billion in costs through this. After the cuts, the business will be divided into three segments: experiences and goods, a sports-focused ESPN entity, and entertainment, which includes film, television, and streaming. The restructure intends to give innovative executives back their control.