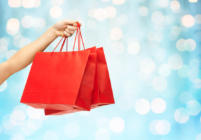 Online spending will reach $910 billion this holiday season, up 11% from last year. Online shopping continues to defy expectations, which is not surprising given its simplicity and convenience. With the holidays quickly approaching, planning is crucial to ensuring the success of your business.
Here is an eCommerce holiday preparation guide with crucial advice and valuable details to assist you in getting ready for the holiday season:
Online shopping trends in 2022
The beginning of 2022 was a bit slow for consumers, as many people tightened their budgets due to rising inflation and fears of a recession. The good news is that the pandemic increased retail flexibility like never before. Here are four key shopping trends you should keep an eye on to increase your sales growth in 2022 and beyond.
Shopping on social media platforms
Since Facebook Shops were introduced recently, more users are making in-app purchases. 
Most people's lives today revolve around social media, especially younger viewers. By embracing social commerce, you position your company to outperform the competition now and in the future.
The impact of ethical considerations on purchasing
The consumer has been the main force behind the sustainability imperative. Some people even decide to spend more just to get sustainable goods. Consumers are more concerned than ever with social and environmental issues, so ensure that your business has that covered. 
Shoppers consult influencers when making purchase decisions in online shopping
Thanks to social commerce, influencers have more sway over consumers' decisions. Consumers demand authenticity in the form of genuine collaborations where the message doesn't feel forced, rather than sponsored postings that feel like adverts. Finding and establishing a genuine partnership can take some time, but it opens up an eCommerce opportunity to expand social reach and enhance sales.
Customers expect and require timely responses from you.
During the holidays, it is crucial to offer support that enables clients to contact you anytime they require assistance. Continuous customer care doesn't have to break the bank or take all of your team's resources. 
Ideas for promotions that will increase sales
Numerous holidays boost spending in quater four. You should participate in each or pick one or two days to make significant sales. 
Consider the following to make your promotion stand out from the competition and entice customers to participate:
Create mystery campaigns where customers may enter to win a $5 gift card or a free product with a purchase of $25 or more.

Send VIP/loyal customers exclusive deals, advance notices, or sneak peeks.

Introduce a new product at a discount.

Create a

virtual wheel

that visitors can spin to find their preferred deal once they arrive at your homepage.

Every hour, hold a different deal.

Offer a buy one, get one half-price deal.
Increasing customer service during holiday online shopping
The success of your business depends on how well you treat your customers. Customer service could make or break a customer's decision to shop with you during Christmas. Here are five suggestions for improving customer service in customer communications, all of which are simple to implement. 
Recognize the product and the query from the consumer

Make your responses unique.

Clarify using educational films and gifs

Ensure that the client feels heard.

Don't get intimidated by emojis.
Setting out your brand's customer service strategy and processes in advance will help you keep consumers happy and relieve pressure on your support staff. Create an excellent customer service experience for your business ahead of the holiday.
In-depth client service in the fourth quarter and beyond
During the hectic holiday season, a company has a lot going on. Occasionally, customer care gets put on the back burner to make place for more pressing duties and initiatives. The effects, however, might be disastrous if good customer service is not given the necessary attention. 
Here are seven principles for good customer service in eCommerce:
Satisfy clients' demands wherever they are

Please your clients.

Utilize automation and combine all customer touchpoints into a single platform.

Give the gift of self-service to your clients.

Personalize your customer communications

When possible, be swift and uninhibited.

Utilize feedback from clients and data to monitor and address issues to ensure future expansion
Several customer care strategies may be appropriate depending on your audience and what they anticipate from your company. 
The most crucial element of any company is its clients. By continually satisfying your consumers, you significantly boost customer retention and revenue.