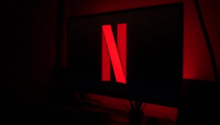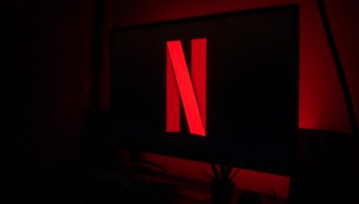 Netflix's Q4 performance surpassed by far the figures anticipated by Wall Street as the streamer added millions of customers to its brood. This has helped boost the streamer's share performance.
The business has also announced that co-CEO Reed Hastings will leave his position to take up the role of executive chairman. The company's COO, Greg Peters, has been appointed as the new co-CEO alongside Ted Sarandos, who has held the position for some time.
For the first time, the new ad-supported service from Netflix is now included in its financial figures. The business introduced this more affordable tier in November, but it hasn't said how many of the new subscriptions come from customers who choose this service.
Engagement levels of ad-supported tier customers at par with regular subscribers
During Netflix's earning call, the streamer stated that the engagement levels of its new ad tier users are on par with those of its regular customers. It also mentioned that it hasn't noticed a sizable number of customers changing their plans. Therefore, customers of its premium and more pricey goods rarely switch to the more affordable ad-supported model.
Spencer Neumann, the company's Chief Financial Officer, stated during the call that Netflix wouldn't be getting into the ad-supported subscription market if it couldn't be a major portion of its business. He also disclosed that the company generated almost 32 billion dollars in revenue in 2022.
Netflix's Switch of focus from subscriber growth to renue
 Netflix will no longer provide subscriber guidance going ahead, but it will continue to include those figures in its financial releases. The corporation has switched its focus on revenue as its top-line indicator rather than membership expansion, and that makes sense.
Netflix's 2023 plan to reaccelerate its performance
The streamer claimed that 2022 was a difficult year that ended positively. It has a clear plan in place to reaccelerate its revenue growth, which includes maintaining Netflix's superiority in every way, implementing paid sharing, and increasing its ad selection. Netflix has reaffirmed that maintaining member satisfaction and long-term profitability are its top priorities.
Netflix content that was popular throughout the quarter, included the television series "Wednesday," the docuseries "Harry and Meghan," and Rian Johnson's movie "Glass Onion."
The company forecasts that first-quarter revenue growth would increase by 4% rather than the 3.7% that Wall Street now anticipates. More paid memberships and higher revenue per paid membership, will fuel this increase according to Netflix.
The paid sharing scheme intended to monetize customers who previously exchanged passwords with persons outside of their own homes. The scheme will make its initial rollout during the first quarter.
Since they are not added as members to existing accounts or do not become paid members, the business stated that it anticipates some of them will stop watching programs on the site.
However, the firm anticipates the pattern will follow that of Latin America, with engagement increasing over time as it continues to produce great programming and password borrowers sign-up for their own accounts.