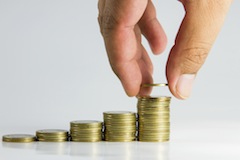 Research has shown that there will be increased sales this holiday. However, the ongoing inflation means customers must compromise their holiday purchasing budgets. That will be a challenging assignment, as almost every popular holiday gift is more expensive this year than in 2021, according to data provided by PayPal Honey.
Families may not be able to take shortcuts on holiday gifts for their loved ones, but they will probably compromise on the number of receivers, use credit cards, and deplete their reserves to pay for them.
According to projections by the National Retail Federation, the largest trade association in the sector, retail sales for the combined November-December shopping months will increase this year by 6% to 8% compared to the holiday season of 2021, reaching between $942.6 billion and $960.4 billion.
Increased internet sales  against high inflation and increased prices
Although households in different income levels react differently to how inflation and increasing prices impact their budgets, consumers are resilient and continue to spend, according to NRF president and CEO Matthew Shay.
According to Shay, many households will augment spending with savings and credit to offer a buffer and result in a happy holiday season. It's probably the lower-income households that will do this.
According to the organization, holiday internet sales will rise between 10% and 12%.
Shay continued by saying that this year's businesses did an excellent job of starting the Christmas season earlier than usual. Sometimes launched Black Friday-like promotions as early as October. That has accelerated holiday sales ahead of schedule and may underpin more sales growth in the upcoming weeks.
However, other Christmas sales predictions indicate that present buying may significantly slow down in the coming weeks.
Retail sales are expected to climb only 4% to 6% from November through January. That is also when Christmas gift cards are redeemed.
That contrasts negatively with the substantial 15.1% increase from the previous year, but the anticipated slower growth this year is consistent with how holiday retail sales were moving before the pandemic.
Bottomline
Although giving gifts is vital for families, many will do so for fewer recipients this year. That's because people are struggling with persistently high inflation. Consumer prices rose 8.2% over the last year. That altered how customers set aside money for recurring expenses and rare luxuries. 
But inflation has not only affected gifts this holiday. Prices have increased across the board, from groceries to apparel, footwear, office supplies, and more.