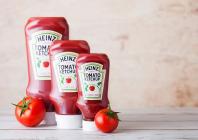 Heinz has introduced a stevia-based version of their popular ketchup in the UK, which contains half the sugar of the regular sauce, to appeal to the health-conscious, the Heinz no-sugar Ketchup.
Today many people are concerned about their health and sugar in general. The relationship between sugar consumption and weight-related problems like diabetes and obesity has received a lot of unfavourable coverage. More and more customers are becoming aware that sugar consumption is a major health problem, even more so than fat.
Heinz is now targeting young consumers by pointing out that the source can make adulting easier for them
Targeting Millennials with Heinz no-sugar Ketchup 
To convince young customers that using their No Sugar Added Ketchup will make it simpler to be a responsible adult, the condiment manufacturer appeals to their love for Disney movies from the 1990s.
To make "adulting" easier, Heinz is advertising its No Sugar Added Ketchup in a fun new commercial aimed at millennials.
The message in the ad is that it can be difficult to "adult." This is a now-derided, meme-worthy millennial term or phrase. Tasks that a young adult is obligated to do, like paying taxes and learning to prepare food, can be overwhelming, especially because you have an additional task of watching you eat. 
The product claims to marry "the great taste of Heinz with sweetness from plants" while helping consumers cut down on sugar.
In 2006, the US-based company released a reduced sugar and salt version of the original sauce. This low-sugar line was replaced by the new Heinz Tomato Ketchup 50% Fewer Sugars brand. What sets the new product apart is that it contains stevia, a calorie-free, natural, intense sweetener.
Social media  campaigns
To further promote its No Sugar Added Ketchup, the brand is also launching a range of campaign activations across social media. The campaign will include interactive quizzes and simple cooking hacks that will appear on Instagram and Pinterest.
TV Campaign
This Sunday, September 12, Heinz's no-sugar Ketchup advertisement will debut on TV.  The animated campaign pays homage to the classic Disney films that many millennial consumers are familiar with.
You will see a girl in the musical announcement who once thought becoming an adult was fun. She later realized that growing up was harder than anticipated and that tasks like maintaining her plants, folding laundry, and maintaining a good diet were extremely challenging. However, Heinz Ketchup with No Sugar Added came to the rescue and made things a little bit easier for her.
Bottomline
The no-sugar Ketchup campaign is Heinz's most recent marketing initiative. Throughout the summer, the company has been advertising its condiments in different interesting ways to show market supremacy for its ketchup. 
It has been involved in different activities, from observing National Burger Day with a giant hamburger cake in August to investing in text-to-image machine learning techniques.
The condiment manufacturer is not the only company launching innovative marketing campaigns to appeal to millennial and generation Z customers.  With Wunderman Thompson's aid, Adrenaline produced advertising in Spain to position the business as a sports brand. This also helped the company draw in new clients.