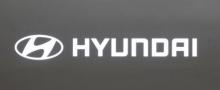 With the help of the American Hispanic marketing firm Lopez Negrete Communications, Hyundai Motor America has created its first bilingual campaign. No matter how far away we may be, where we go, or where we are from, the campaign's uniting anthemic brand message is that it's the miles we travel together that create memories and bind us together.
The bilingual campaign highlights that Miles can bring us together
While "miles" are typically thought of as markers of geographic separation, they can unite us when used to create experiences that bring us together, as seen in Hyundai Motor America's first bilingual anthemic brand campaign. This campaign goes beyond Hyundai's vehicles to truly capture the company's perspective on life.This is as explained by Angela Zepeda, the company's CMO.  In order to reach today's multicultural consumers, television and internet campaigns will run in both English and Spanish. This is because Hyundai strongly feels that this campaign spans over cultures and emotionally resonates with varied audiences.
Lopez Negrete Communication says Hyundai is a brand devoted to engaging its customers
According to Alex López Negrete, CEO of Lopez Negrete Communications, his agency is delighted to represent a brand that is devoted to developing a true engagement with this customer, whether it be in-language, in-culture, or both. "It makes me incredibly proud of the job and our collaborative teams when our strategy and final production provide material for both our market and the broader market," he said.
The Hyundai bilingual campaign will run throughout 2023
Isis Malpica oversaw the production of the anthem commercial in Palmdale, California, with Macgregor serving as director of photography.
The English and Spanish TV ads, radio spots, streaming audio, and digital assets are geared toward both the general market and Hispanic audiences. They will be distributed across the country through December 2023.