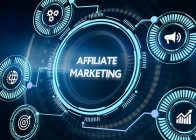 Stagwell, a marketing and communication company, has expanded its global affiliate network with 11 new partners from Asia-Pacific and Europe shortly after launching its newest office in Malaysia. The partners expand the network's scalable content and media capabilities while bringing specialized experience in the quickly expanding experiential, events, and gaming sectors. The partners encompass China, India, Japan, Malaysia, South Korea, Italy, and the United Kingdom.
With enhanced gaming, experiential, and media capabilities, the new affiliates collectively increase Stagwell's functional worldwide reach by 1,400 marketing professionals. They will work with agencies throughout Stagwell, enhancing the network's full-service modern marketing capabilities while offering invaluable in-market assistance.
Stagwell Chairman and CEO Mark Penn said, "With our affiliate partners around the world, we've been able to punch up to win new business, and land account expansions across Stagwell – from Hydraltye in Australia and Mashreq Bank in the UAE to our major Lenovo win across Europe, the Middle East and Africa, Latin America, and North America." Our model can provide clients with global execution founded on local understanding rather than just sprinkling arbitrary points on a map.
Stagwel Business model
According to Stagwell's managing director for APAC, Randy Duax, Stagwel's model is purposefully made to be technologically, regionally, and globally plug-and-play for clients and agencies. The company delivers full brand marketing solutions across borders but on a local level. Having opened a new office in Malaysia, the company is now strengthening its collaboration with GIMC and racking up new business.
Stagwell's Affiliate Network Program 
By partnering with local specialists to grow marketing capabilities into new locations, Stagwell's Worldwide Affiliate Program offers flexible, global solutions for customers. Stagwell has partnered with approximately 80 affiliates across APAC, EMEA, LATAM, and North America in less than two years, expanding its global operational reach to 98 countries.
In less than two years since starting the affiliate program, Stagwell has grown to include close to 80 global partners in more than 60 different regions. These agreements call for collaboration on client work from both parties; there is no immediate financial investment.
It gives the affiliates more opportunities outside their local market without requiring them to take on projects or clients from other countries that they don't want to. It allows Stagwell to grow its capabilities and global reach without raising money for acquisitions.
As with Brand New Galaxy (BNG), a European-based eCommerce network that was one of Stagwell's initial affiliates,  affiliation is a test phase for both parties to gauge each other's compatibility. However, the two parties eventually finalized their agreement through purchase earlier this year.
Risks associated with the affiliate network
But there are risks associated with the program as well. Asking independent agencies with different cultures and objectives to interpret quality, standards, and processes the same way and provide what the client requests on terms that are financially advantageous to all parties are difficult. It's also a challenge for holding companies, with all their global connective tissues, to deliver the seamlessly integrated global service they have been pitching to clients for years. Stagwell's chief affiliate officer Anas Ghazi, citing a pipeline of upcoming agreements, already sees evidence in acquisitions like BNG and the volume of new business wins coming via affiliates.
The new affiliate partners
The new affiliates include:
99IE (China, Gaming)

BushAd (South Korea, Media)

Caffiena (Italy, Content)

Digital Mill (U.K., Content)

DIGITALLABS (India, Media)

Event Capital (India, Events)

GIMC (China, Media)

Hyperlocal Metrics (India, Media)

INVENTECH (India, Media)

Kingdom Digital (Malaysia, Content)

Laqshya Airport Media (India, Media)

Laqshya Assets (India, Media)

Laqshya Live Experiences (India, Experiential)

Laqshya Media Group (India, Media)

Laqshya Solutions (India, Media)

MarketIn (China, Media)

SearchGuru (Malaysia, Digital Media)

SparkX (China, Media)

SuperDrive (Japan, Digital Media)
These affiliate agreements don't always make Stagwell their exclusive partner. GIMC, one of China's biggest and oldest local ad agencies, has a history of working with other agencies, including joint ventures with Havas and Hakuhodo. Last month, Malaysia's Kingdom Digital sold a controlling interest to Hakuhodo. Digital content experts Caffeina from Italy and Digital Mill from the UK are the two new European affiliates.