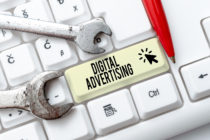 The ongoing inflation has significantly affected brand advertising strategies, their outcome, and ad spend in general.
Merkle is a technology and data-driven customer experience company whose performance over the year's second quarter highlights challenges marketers are facing today. Merckle has carried out research to find out how inflation is affecting marketers. Ideally, brands should be slashing their advertising expenses during inflation, but, according to Merkel's report, there has been a rise in paid-search-spend.
With consumers now seeking cheaper options, service providers must leverage their advertising costs to meet customer satisfaction.
This article takes a look at ways that Inflation has affected Ad Spend 
The need for privacy and Ad Spend performance measurement 
The Merkle report noted that 45% of advertisers preferred to conduct their performance measurement without outsourcing from renowned players like Apple. That's why several companies now plan to establish their data warehouses. 
The most glaring reasons for that move include: 
To avoid over-relying on individual players in the industry: They believe that gauging performance out of a single platform conversion rate is less accurate when comparing a company's measurements. 

Brands now want more control over their solutions: They feel dissatisfied with indirect conversion measurements and want to own and participate in manipulating and modifying how conversions are modeled.
Consequently, brands that establish their own Ad spend reports will no longer emphasize other platforms' conversion outcomes. 
Brands prefer to use their audience and first-party data to Optimize Ad Spend
With the tight privacy regulations threatening,  some brands have resolved to develop, manage and maintain their first-party data to optimize Ad Spend. This move will ensure a close check on the realization of profit margins. 
According to the Merkle report, 35% of brands have bought into the idea, and advertisers are now focused on creating good customer relationships due to the significant shift in customer expectations. If a brand ignores this emerging trend, there are high chances of a poor customer experience. The move is a prudent marketing strategy to get the best out of customer brand connection satisfaction. 
Prioritizing customer service is the best strategy to limit competition while meeting customer expectations. Advertisers should tap into the power of audience signals or risk investing in the wrong client base. That will result in unprofitable Ad spending for the business.
The Increased Preference for Paid Social 
Advertisers are turning to social platforms due to the high number of potential customers. In his report, Merkle noted that 67% of the respondents now prefer paid-social Ads compared to last year. The growth is projected to go higher factoring in the current inflation. 
The interactivity and user experience on a platform determine the Ad engagement volume. 
Social platforms have been snowballing in numbers, increasing advertisement opportunities for brands. However, Merkle cites that in terms of growth, Facebook and Instagram will take an early lead in 2023. But TikTok is also gaining popularity, with its growth expected to beat that of Snapchat in 2023. 
Quick adoption of machine learning to Optimize Ad Spend
Machine learning enhances automation, reducing costs of relatively expensive human labor and production. Inflation has seen key Ads service providers adopt automation to cut costs and optimize profits on advertising. 
In its report, Merkle noted that:
41% of his respondents have now adopted strategic machine learning and automation actions.

38% of them are already reaping from machine learning strategies.
What could be the underlying reasons?
In the established post-COVID e-commerce and digital marketing, inflation is crucial for profitable advertising. 

Automation is the key player in limiting competition and withstanding market trends. 

Due to fewer resources, since inflation has seen many brands lay off their human resources, automation is the last resort to maintain balance. 
The Future of Ad Spend Due to the Impact of Inflation
All the latest measures that brands have taken will likely safeguard their prosperity. To avoid all doubts in the future, advertisers should remain keen on the following, according to Merkle:
"Expect double-digit Ad Spend changes."
A rise or drop in Ad Spending depends on the brand's vertical, cash flow, strategies, and inventory positions. It's upon a company to play its cards well. 
Cost-per-clicks may drop during this inflation. As a result, the buying capacity increases. It's upon a company to leverage on Ad spend, depending on the suitability. 
It's worth watching out for
Data may give false impressions. Take a scenario where sales increase by 20%, yet Ad Spend is 10% more. The latter is attributed to inflation, and the former is due to a decrease in profit margins. 
Wrapping it Up
Merkle's Performance Marketing Report summarizes inflation's impact on brand Ad Spend. However, several other factors have contributed to the emerging trends in ad expenditure.
It's time for businesses to focus on dynamic paid media to gauge ad profitability and help them understand what competitors are doing.