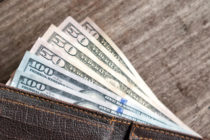 This holiday season will test consumers' spending priorities, particularly given inflation. Even though Americans are paying higher airline prices this year, travel demand has increased. On the other hand, retailers are worried and working to woo back customers who made large purchases during the Covid epidemic.
The ongoing inflation is putting pressure on household finances, creating the most competitive holiday shopping season for consumers' wallets since before the Covid pandemic. That has meant a hard time for businesses, especially in the crucial last quarter of the year. Retailers are attempting to sell down excess merchandise to entice customers who made large purchases during the pandemic and woo more frugal customers.
For the travel sector, it's been a year of recovery. Businesses such as Airbnb, Mastercard, and Delta Air Lines are doing well. There has been a trend towards experiences and services by other companies as well. According to Live Nation, theatres, arenas, stadiums, and festivals saw double-digit attendance growth. Starbucks customers are reportedly paying premium prices for drinks like pumpkin spice lattes.
In a meeting last month, Mastercard CEO Michael Miebach stated that the trend toward spending on experiences continues. But there's a shift away from sectors like home furnishings and appliances and a unique strength in airline, accommodation, and restaurant spending.
Retailers have more challenging times ahead as holiday spending priorities shift
Some retailers have already issued warnings about more challenging times ahead due to the decline in consumer spending on goods.
As e-commerce growth slows, Amazon stunned investors in late October when it provided a weaker-than-anticipated outlook for the year's end and announced a corporate hiring freeze.
Whirlpool, a major manufacturer of appliances, reduced their projections, with net sale estimates at 9%.
FedEx delivered a September report below estimates, indicating the effects of inflation on consumers.
Endless holidays
Travel expenditure has increased because Americans are traveling more and booking trips to Europe long after the usual summer vacations, thanks to current flexible business practices.
According to Mastercard Spending Pulse, a company that tracks in-person and online retail sales, the sale of plane tickets increased by more than 56% in September compared to the same month last year and by 10.9% in September 2019. Lodging sales increased sharply by more than 38% from a year ago and by 42% from September last year.
That's why September, typically a low-traffic month, was the third-strongest month in history.
Effect of inflation on travel spending
Despite skyrocketing rates caused by a pilot shortage and a backlog in aircraft deliveries, there is still a strong desire to fly. Last month, executives claimed many customers would pay more for seats with additional legroom. In the most recent U.S. inflation report, airfare increased 43% year over year.
According to Anna Zhou, an economist at the Bank of America Institute, travel, especially international travel, is still very resilient, unlike in previous years. Airlines are putting off concerns about a potential recession for the time being since their bookings have had no mpact from the ongoing inflation.
Spending priorities could shift from travel in case of a recession
Hotels and airlines have not yet observed a slowdown in travel. However, if a recession occurs, it could put all consumer spending in doubt and force even Americans with higher incomes to reconsider major vacations.
According to Wells Fargo senior economist Tim Quinlan, the holiday season will be the "final hurrah" for consumers. When adjusted for inflation, he predicts that holiday retail sales in November and December will increase by 2% annually. This contrasts with an anticipated 8.1% growth last year and a projected 10.4% growth in 2020.
According to Quinlan, Americans have maintained their spending by decreasing their savings rate, accruing credit card debt, and draining savings accounts. They will soon have to start restraining themselves and making compromises.
The definition of unsustainable, he continued, is when people spend more money than they make. "The customer is on thin ice."
According to Quinlan, a recession will start in April, May, or June.
According to the St. Louis Fed, U.S. credit card balances increased by $46 billion during the second quarter, a 13% increase that was the most in twenty years. Since the beginning of the pandemic, both housing and nonhousing debt have increased significantly.
Travel spending is a complement, not a trade-off.
You may expect the travel spending to take away retail sales because people will be spending more on gasoline and plane tickets. However, they are bringing food and presents at the same time. They are also spending more on clothing.
People frequently book and pay for trips months in advance, and that's why travel may not be declining, according to Jorge Barraza, an assistant professor of consumer psychology at the University of Southern California.
Because there is a pent-up desire for travel, he speculated that it is the type of thing where people don't realize how much prices have increased and are ready to put up with it.
Additionally, even if it means using up savings, watching friends or relatives post about their vacations on social media might inspire people to plan holidays.
"We're more likely to see that YOLO (You only live once) behavior happening when you have times of stress and uncertainty," he said.