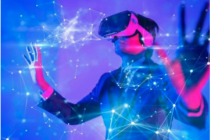 Last year, Facebook rebranded to Meta, and a new set of goals accompanied the change; metaverse goals. The new objectives targeted more recent metaverse opportunities. 
However, with the current economic conditions, the founder, Mark Zuckerberg, has announced an unpleasant employee hiring freeze. Initially, Meta aimed to add 10 000 engineers to the team. But unfortunately, it'd take approximately 6,000 to 7,000 in a prudent move to balance platform performance and underlying future uncertainties. 
Zuckerberg blames the Ukraine war for this adverse economic impact. He said, "Realistically, there are probably a bunch of people at the company who shouldn't be here. Part of my hope by raising expectations and having more aggressive goals, and just kind of turning up the heat a little bit, is that I think some of you might decide that this place isn't for you and that self-selection is OK with me." 
Apart from hiring, Meta has had to stall on other Metaverse projects such as Novi, Meta's crypto payments wallet.
This article explains how Meta has failed to meet these goals and the possible hitches.  
Novi, Meta's Crypto Payments Wallet Metaverse Goal
Meta announced in early July 2022 that its recently launched digital wallet payments pilot runs up to the 1st of September the same year. Despite all the Meta efforts, the Novi project hasn't taken off. 
Meta's crypto aspirations faced undermining regulations and insignificant support from its prospects. Meta executives believe it may take relatively longer to establish robust digital commerce. The social media giant plans to stop using the Novi application and its WhatsApp equivalent as of September 1, 2022. 
Beyond then, no user will continue logging in or accessing their account. No active user will be allowed to deposit money to their Novi account from July 21, 2022. 
The US and Guatemala users are advised to withdraw their money anytime before the deadline. The platform has even included redirected URLs for respective withdrawals.  If a user fails to withdraw the balance until the deadline, Novi will credit the money to their accounts.   
Possible Factors Hindering Meta's Metaverse Goals
Stiff Competition From Rival Companies
TikTok hosts a variety of multimedia; memes, pranks, tricks, jokes, and entertainment, and it's gaining popularity daily. This platform targets the same demographic as the Metaverse; the youth. Although the metaverse can comfortably accommodate other demographics, a good fraction of its customer base is within the youth age brackets. 
Even the Meta reels cannot sufficiently match TikTok's attention-seeking and surveillance capitalism acquisition. While TikTok focuses on the friendly content surfacing, Meta concentrates heavily on user engagement (likes and comments) and ads to reduce attention spans. 
Rival companies and brands have also factored in the metaverse in recent tech advancements. Microsoft acquired Activision Blizzard, a video game company based on metaverse. Even some start-ups have embraced the idea too. SensorTower noted that about 552 apps included metaverse in their product descriptions or titles. 
A Boost to iOS Advertiser Conversion
Apple's version 14.5 iOS developed and maintains an app-tracking transparency feature (ATT) last year, 2021. Users are supposed to consent to user-level and phone ID-based app monitoring. But as usual (every new tech faces tough resistance), most users failed to pick the vibe. 
How did that affect the metaverse? Apple advertised its product and service on Facebook, and due to the resistance, Meta's annual ad revenue dropped by around 8.5% 
Failure To Meet Expected Rise in the Number of Users
Metcalfe's law is clear, " the value of a communication network is proportional to the square of the number of connected users of the system." Meta attained incredible user attraction long ago. Today, the Meta user base is more than 2.92 billion. 
More Meta users have been signing up for the platform. Meta had to watch this space to avoid going for a more extensive user base at the expense of constant scandals and societal disapproval. If user numbers also decline, it causes negative repercussions to a platform. 
Significant Drop in Its Shares
Meta invested more than $10 billion to embrace virtual reality (VR). The CEO has been discussing and illustrating the company's various VR milestones. Meta developed avatars, 3D simulation, and boardrooms to advance technology and ease user interaction. 
However, just like most businesses, failures are inevitable. Meta has faced a significant drop of not less than 26% in shares as of July 2022. VR is a good project, and technology is inevitably dynamic. 
Now, Meta has scrapped its 2024 plans to release augmented reality glasses and other wearables.
Bottomline
Zuckerberg had smart ambitions when he established the metaverse. He renamed Facebook Meta as he made several changes to the social media platform. A lot has been happening since then, most notable being the pandemic and the Ukraine war. 
The impact on Meta has affected most of its users since Meta is a global platform. Some Meta goals have failed, others delayed, and others have become unpredictable. That has forced the company to focus on reducing costs to maximize returns while leveraging performance. 
Forrester's Research Director Mike Proulx argues that Meta should strive to regain its reputation and convince its users that metaverse is pretty good compared to Facebook. The platform is famous for accusations of misinformation, disinformation, privacy intrusion, and hate speech. Zuckerberg admits that the metaverse direction is clear, yet the paths are not well defined.