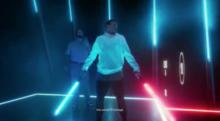 If you use Meta's VR devices, you will no longer need your Facebook account to log in come August. That's if you get a Meta account.
Oculus Quest is Meta's VR headset developed by Oculus in 2019. In the hopes of making it easy for users to find and socialize with their Facebook buddies, the social media giant made it a requirement to log in using their Facebook credentials back in 2020.  But users raised concerns about data privacy.
Mark Zuckerberg, the Facebook CEO, has confirmed that Meta has now scrapped this requirement. He said, "You won't need a Facebook account to log into Quest starting next month. We're rolling out new Meta accounts that you can use with our VR headsets instead. This will give everyone more choice about how to show up in the metaverse." 
Here is everything you now need to know about Oculus Quest and the latest changes associated with it.
What Are Meta Accounts?
Meta accounts are the new way people can now log into their Meta VR headsets instead of using their Facebook accounts.
However, it's important to note that a Meta account is not a social media profile. You can only use it to log into VR devices and control your purchased apps with it. Hopefully, Facebook will extend Meta account capabilities to let users access other Meta devices.  
Additionally, you can add a Meta account to the metaverse Accounts Center and discover several Meta technology experiences. 
How Meta Accounts Will Work
Starting in August, you will have to create a new Meta account and a Horizon profile. But that's if you subscribe to Meta VR for the first time or have previously connected your Facebook and Oculus Quest accounts. 
But if you have been logging into a VR device using your Oculus account, you don't need to worry for now. You've until January 1, 2023, to create a Meta account and Horizon profile to continue enjoying the Meta VR device experience. 
Due to public demand, the Quest Community feedbacks, Oculus Quest will no longer require a VR user to log into their account with a Facebook account. The new experience comes with a flexible and easy-to-control package.
The Oculus Quest and Meta Accounts
A Meta account lets you choose how to access VR devices and decide whether to use Facebook or Instagram to gain and showcase your VR experience.
 As you create social networks through Facebook and Instagram communities, groups, and pages, you can connect with friends and other online users to share your VR experiences by:
As a new Meta VR user, you may or may not establish your Meta account with Facebook or Instagram. 
You can use Facebook to set up your Meta account as an existing user. Through the Accounts Center, you can enhance the connected VR user experience. In the Oculus Quest, go to

Settings

in the in-headset, website, or the mobile app. 
It's even easier to enable user experience connections on Facebook and Instagram through the

Accounts Center

if you set up a Meta account with your email address. 
If you have already merged Oculus and Facebook accounts, you can drop your Facebook account when setting up the Meta account. It's helpful if you would like to separate both accounts to use Meta account alone for VR. 
Your Meta account saves your username, date of birth, email address, payment information, and phone number. The threshold for accessing and using the Oculus Quest Meta account is 13 years or older, depending on your residence. Also, note that your information is private, and you are not limited to creating one Meta account. 
Setting up a new Meta account doesn't affect your access to the Meta VR devices you've used. You can enable the App Sharing feature to share all your apps across your Meta accounts on your device. 
The changes in Oculus call for the need to update their Supplemental Terms of Service and Privacy Policy to share the changes on the user information collected, its use, and how it's shared when you use various Meta VR products services. All the changes take effect in every country that allows Oculus Quest use. 
The Meta Horizon Profile
You get a promotion to create this profile to replace your Quest profile after creating your Meta account. It's a social profile like any other. You have the freedom to choose how the profile appears. Do you wish to appear as a gamer? Or otherwise? The Meta Horizon profile lets you choose how you'd like to appear to other Quest users. You choose a unique username, e.g., JohnDoe254, a profile name, e.g., John Doe, a profile picture, an avatar, etc. You can only set up one Meta Horizon profile per Meta account. 
The August changes will include shifting the "Friends" model to the "Followers" structure. That will enhance more social networks and connections with other Quest users. If you like it, you can share your activity updates and active statuses with your followers, such as your milestones and preferred apps. If you owned a Meta VR headset before, your Quest friends would become your followers automatically, and by default, you will follow them back. It's then upon you to unfollow or remove others anytime. 
Quest Privacy Controls
It's fine when you control who you connect with in VR. Alongside this update, you will access a three privacy options menu for you to determine your best privacy settings: 
Open to Everyone

Friends and Family

Solo
You have to choose, review and confirm the settings. It's even pretty that you can change the settings anytime. 
You can also set your Meta Horizon profile to private mode so that you will have to receive a request review and approval. A private setting lets only your followers see who you follow and who follows you. However, non-followers will still view your avatar, follower count, profile picture, username, the number of users you follow, and the display name. Others can also search and send you to follow requests. Note that by default, if you are aged between 13 to 17, your Meta Horizon profile is set to private. 
Bottomline
Effective August 2022, Oculus Quest will roll out Meta account changes to enable you to access and use VR headsets that do not require your Facebook account. Upon creating the Meta account, you'll have to create a Meta Horizon profile, an equivalent of a VR social profile. Any privacy concerns in this space have been addressed. You will have three privacy options to control what others can see in your Meta Horizon profile.