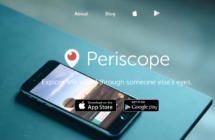 Periscope, a full-service, award-winning advertising agency, has been named the official creative agency of record for Meet Minneapolis for a period of three years. This marks the firm's entry into the travel industry and strengthens its ties to the Twin Cities.
Plans to increase tourism in Minneapolis
The campaign and media plan to increase tourism in Minneapolis will be led by Periscope, highlighting the variety of uncommon possibilities and experiences the city provides to tourists from all over the country when leisure travel recovers. With ten new clients joining the agency's list in 2022 due to this win, Periscope will have the unique chance to contribute to revitalizing tourism in its home city.
"Meet Minneapolis has joined our team as a customer under the Periscope logo, and our staff has a wealth of tourism expertise. We have more than 60 years of landscape experience in Minneapolis. Therefore we have earned the right to do an outstanding job on this project. We owe our city it, "Liz Grabek, SVP, Consumer Strategy at Periscope, made a statement.
This new collaboration reflects Periscope's commitment to honoring Minneapolis and fostering the expansion of neighbourhood companies that benefit the city.
We have an extraordinary chance to reintroduce Minneapolis to local tourists who have heard a lot about us but haven't heard much from us, said Courtney Ries, a Minneapolis tourism official.
Senior Vice President for Strategy and Destination Branding at Meet Minneapolis "Periscope is a perfect partner for this work because of their deep comprehension and excitement for the possibility, as well as their unrestrained passion for the city."
The whole scope includes PR and influencer marketing. The company coordinates in collaboration with Minneapolis-based PR and influencer marketing agency Friend of a Friend. It also involves strategy, creative concept, and campaign execution. Early in 2023, it is anticipated that work will start rolling out.
Periscope
Periscope, a Quad company, is a multi-award-winning marketing firm. It offers a full range of integrated marketing services for numerous well-known brands. With Periscope, Quad delivers a full through-the-line service and assists clients in reimagining their marketing experiences. Brands become more efficient, impactful, adaptable, and frictionless.
Meet Minneapolis
Meet Minneapolis is a private, non-profit organization with a member-based structure. The company aims to maximize the economic and social value of the greater Minneapolis region. So, it actively markets the city as a desirable tourist destination and seeks to maximize the visitor experience. It also actively promotes and sells Minneapolis as a location for conventions and meetings. The Destinations International Destination Marketing Accreditation Program (DMAP) has granted Meet Minneapolis accreditation.