You probably watch videos on YouTube almost every day, making you one of the 30 million visitors who do the same. When YouTube launched on February 14th, 2005, and with its first video uploaded two months later, no one would have anticipated that the following year Google would purchase the company for US$1.65 billion! No doubt understanding how youtube changed the world is crucial to modern society.
YouTube is not only considered as the future of television, but it's also excellent at safeguarding its past, serving as "an online time capsule preserving all sorts of things that we never had access to before. Want to watch an episode of the Gummi Bears, your favorite cartoon from your childhood? Find it on YouTube. Need a refresher on the lyrics to the Full House theme song? Thanks, YouTube." – Time, April 23, 2015.
And speaking of 'time capsule,' are you obsessed with recording videos of your grandchildren and want a way to share these with them forever? With more than 500 hours of video content uploaded every day, YouTube beats any other form of 'cloud' storage. And, for now, it's free!
Just How Has YouTube Changed the World?
Now at 14 years old, YouTube is going through a growth spurt. "The company is entering its formative teenage years, learning to grapple with newfound responsibilities and account for its actions." – The Verge.
YouTube now finds itself as having conquered a significant number of milestones and achievements. Each of these has had a substantial impact on everyone, perhaps even perhaps those who haven't even heard of the platform.
Of course, as the world's largest video hosting website, YouTube has and will continue to have a significant impact on society.
Just a few of these include:
Education and the proliferation of knowledge
A single example of this is Khan Academy, a non-profit offering free, world-class education to millions of students across the globe.
Spurring innovation and collaboration
There is no better example of this "whole global laboratory online," where the Legion of Extraordinary Dancers, children in Japan, took moves from a YouTube video created in Detroit, built on it, and within days had released their own new video.
Broadening awareness of social issues
Within two months of the anti-bullying, It Gets Better Project being uploaded to YouTube, the global viral response it received even attracted the attention of U.S. President, Barack Obama.
Disruption of convention media
For a platform never really intended to become a music site, YouTube has expanded, not only its viewers' listening experience but also their experience of all media.
Direct effect on world events
There are numerous examples of how YouTube videos have led even to government condemnation. One of these is the Innocence of Muslims, which led to riots and attacks against American targets resulting in the United States sending warships to Libya.
Personal expression
YouTube provides users with a great platform to expose government wrongdoing and encourage discussion, especially in countries with limited free speech.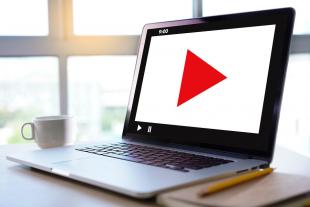 Advertising and marketing
YouTube enables small businesses to reach customers in ways previously available only to large companies that could afford television advertising. In addition, it lets them create 'brand channels,' provide instructional videos, track viewer metrics, and be able to cut back on costly customer support.
Talent discovery
YouTube is an extremely useful tool for actors, dancers, singers, impressionists, to name a few. It's a completely free way for them to share their material with a broad audience and perhaps receive contract offers from talent scouts. YouTube's list of the most viewed music videos of the decade is convincing evidence of this!
Posting videos can be a livelihood
Many popular YouTubers have successfully turned their personal brands into multimillion-dollar businesses. While the formula behind achieving this varies between channels, the most successful YouTubers have been able to incorporate new sources of income beyond the ad revenue on their videos. A top-earning YouTuber is 8-year-old Ryan of Ryan ToysReview. His channel, where he reviews toys, has 18 million subscribers and generates $22 million a year in revenue.
How Will YouTube Change the World in 2020 and Beyond?
Most users of YouTube probably won't expect the platform to change in 2020 and beyond significantly. However, as the platform attracts an increasingly diversified set of content creators, some of us should be prepared for some unwelcome changes!
Revised advertiser-friendly content guidelines
Video creators who are in the YouTube Partner Program can monetize with advertising. However, the newly revised content guidelines lay out the types of content that will be allowed to receive limited or no ad revenue depending on the content they upload. One of the most interesting issues about how youtube changed the world is the increased monitoring of how brand advertises. Today any well know brand has learned to take a good look at where the advertising will be placed, there is little desire
Children's Online Privacy Act (COPPA)
Following COPPA, in 2020, YouTube will stop serving personalized ads on child-friendly content, or content made specifically for children. As a result, this could result in a loss of revenue of up to 90 percent per video for video creators uploading content around children's characters. Over time, the extent to which this will impact their revenue will become more apparent, but for now, these creators are understandably concerned.
Bot automation
YouTube has faced a great deal of attention over the years for "censoring" various kinds of content. Not only do copyright holders want to stop piracy, but so do musicians. Advertisers are tired of their ads appearing on inappropriate content, and we all expect the removal of extremist content. To do all of this, YouTube needs to be able to censor a massive volume of uploads.
As vast as YouTube's owner, Google's resources are, the platform doesn't have the means to human-police some 500 hours of video uploaded every minute. Bots are simply going to be a fact of life on a platform like YouTube. And, not only will these be working on behalf of YouTube itself, but YouTube marketers are using bots, automation tools, and software to take care of their YouTube activities and to grow their channels.
Part of how youtube changed the world is related to a Tough Road Ahead for Creators
YouTube is increasingly promoting the uploading of videos that meet specific criteria. In other words, YouTube is changing the rules to favor creators or organizations — big ones, mostly — that can meet those standards.
With YouTube's revised content guidelines, its adherence to COPPA, and with its ever-increasing deployment of bots, individual YouTube creators have a daunting task of keeping pace with YouTube's algorithm adjustments.
Fortunately, for the rest of us, the platform will appear much the same and relatively unchanged, and that's a relief!