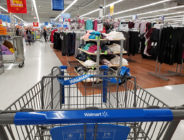 The Halloween candy cost may be scarier than anything else this Halloween, which is just around the corner. As if that's not bad enough, the Bureau of Labor Statistics September 2022 Consumer Price Index report shows that the price of a bag of trick-or-treat candy has increased by 13.1% since the previous year.
Since the CPI started tracking candy prices, NPR noted that this is the most significant year-over-year increase.
Supply chain concerns and the rise in the price of sugar and wheat (up over 24%) have contributed to the 2% hike in the cost of sweets and chewing gum since August alone.
Along with tomatoes, tampons, snacks, and butter, other grocery store essentials like candy crunch are experiencing shortages or rising costs. The ongoing war in Ukraine and pandemic-related supply chain problems are the leading causes of this scarcity. Droughts and greater temperatures brought on by climate change have also contributed to some of it.
It's unclear when the supply of these and several other commodities will return to normal. If these commodities are available, their costs have likely gone up.  Tampon prices, for instance, have increased by over 10% this year.
Halloween Candy and other items you might not find this holiday
Here's a list of a few products that will experience price increases and decreasing stock this holiday.
Beer
Brewers across the US, especially craft breweries, have been affected by a carbon dioxide shortage brought on by contamination at a reservoir in Mississippi. According to Axios, some are spending more on carbonation while others are preparing to move to nitrogen.
Ketchup
Because of this year's devastating drought in California, everyday household items like ketchup, salsa, and tomato sauce may become even more costly or harder to come by.
Sriracha
Due to a lack of chilli peppers, Huy Fong Foods has halted production of its well-known Sriracha until the fall. The company imports peppers from now drought-stricken Mexico.
Tampons
Tampons have been "costly and extremely volatile" to source and ship, according to Procter & Gamble, making it more difficult to find them on store shelves. According to the corporation, it's looking for a way to increase tampon supply.
Popcorn
It's bad news for movie lovers this holiday because a  shortage of popcorn is inevitable due to supply chain problems. As a result of the drought, farmers are also likely to plant more soybeans and less corn this year.
Bread
The majority of the world's wheat exports, approximately 30% of them, come from Russia and Ukraine. The continuous invasion of Ukraine threatens that supply and may impact essential foods like wheat, pasta, pretzels, and even bread, the price of which has already risen.
Pet food
Supply chain concerns have caused a nationwide shortage of canned wet dog and cat food that isn't likely to resolve anytime soon, so you may already be experiencing trouble getting food for your pet.
Turkey
Some families might have a turkey-free Thanksgiving this year due to supply chain concerns and a bird flu epidemic that killed more than 5 million birds. For those holiday birds, experts foresee a shortage or, at the very least, higher pricing.
Mustard
According to USA Today, the famous spice is in short supply in Europe due to climate change and the Ukrainian situation, which may eventually spread to the US.
Peaches
This year's peach season was delayed by a freeze that struck the Southeast United States in late March. An abnormally warm winter and two severe cold snaps destroyed the Northeast's peach harvests.
Halloween candy
In July, Hershey's CEO Michele Buck warned that the business "will not be able to meet customer demand" for Halloween candy. While supply-chain problems have hampered milk and cocoa, Hershey's experienced a double-digit surge in demand between 2021 and 2022. It was forced to choose between producing its usual products or Halloween and Christmas candies.
"We had a rule where we gave priority to the daily on-shelf availability. It was a challenging decision," said Buck.
According to the Bureau of Labor Statistics, Hershey raised its pricing by 14% in June. The confectionery firm likewise succumbed to "shrinkflation," cutting the size of its 18-ounce packs of dark chocolate Kisses by nearly 2 ounces while maintaining the same retail price.
Champagne
According to a December Wine Enthusiast article, a Champagne shortage in the US is just starting and could endure for several years.
When the Covid pandemic struck, the typical suspect — supply chain problems — abandoned importers. Then, as weddings and other celebrations were postponed, there was a dramatic change in the demand for champagne. "In lieu of dining out at restaurants, consumers started to spend more money on expensive foods and wines to enjoy at home," said the export manager Laurance Alamanos.
The repercussions of the decisions to reduce or cease production during the pandemic may go unnoticed for a while because champagne can age for years before it is bottled.
Butter
The Federal Reserve Bank of St. Louis reports that the average price of butter in January was $3.67 per pound. It had increased to $4.70 per pound by September. According to analysts, the leading causes are the rising feed cost and a lack of staff on dairy farms.
"Prices are not going to fall especially since major baking holidays like Christmas and Thanksgiving are rapidly approaching," said Scott Grawe, an economist at Iowa State University.