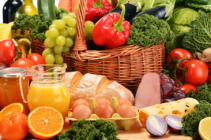 As it reconsiders its grocery business strategy and looks for ways to reduce expenses, Amazon plans to discontinue its Fresh and Go convenience stores in certain locations.
On the company's fourth-quarter earnings call on Thursday, Brian Olsavsky, Amazon's head of finance, stated that the company is continuously perfecting different store formats to identify the ones that will resonate with customers. Amazon hopes that that will strengthen its grocery brand, and allow the company to scale meaningfully over time.
It's in a biannual review of its supermarket portfolio, that the company decided to abandon certain outlets with low-growth prospects according to Olsavsky. He said that as a result, the business recorded a $720 million impairment charge in the fourth quarter.
Amazon will pause expansion of its Fresh grocery stores
Additionally, Amazon will temporarily stop the growth of its chain of Fresh grocery stores until it discovers a model that sets the business's product apart from competitors in the sector. On the earnings call, CEO Andy Jassy stated that the company needs to be in a position where it enjoys the economics and that customers need to be drawn to Amazon's stores.
According to Jassy, the company has high hopes of discovering that in 2023, and is already noticing some positive trends.
Poor forecast for its grocery business in the first quarter of 2023
Amazon released a poor first-quarter revenue prediction on Thursday, despite reporting better-than-expected fourth-quarter revenue. After a prolonged era of excessive expansion, the corporation recently finished its weakest year of growth as a publicly traded company and is now slashing expenditures.
According to its website, Amazon presently runs 28 Amazon Go convenience stores in addition to a number of Fresh grocery stores.
A few built-out U.S. Amazon Fresh outlets reportedly stood empty in December, signifying a shift in the company's grocery strategy.
Ever since the introduction of its Fresh grocery delivery service in 2007, Amazon has been keen to dominate the groceries market. When it paid $13.7 billion for premium grocer Whole Foods Market in 2017, it made history as Amazon's largest acquisition to date.
Once it introduced a line of Go cashier-less stores and a Fresh chain store targeted at traditional shoppers, Amazon's mix of grocery goods grew more complex. Jassy declared that he has not changed his bullish outlook on Amazon's grocery division and that he is happy with the strides Whole Foods has made towards profitability over the past year.
Planned job shed at Amazon will affect a part of its grocery business
As Amazon struggles with sluggish sales and a bleak economic outlook, the business has taken moves to reduce spending in its food unit and elsewhere under Jassy, who succeeded Jeff Bezos as CEO in 2021. This month, Amazon announced intentions to shed 18,000 jobs, which will affect a sizable portion of its grocery business.
Amazon said last March that it would reduce the number of physical stores in its portfolio by closing all of its Amazon Books, 4-star, and Pop-Up stores. Additionally, the business now charges delivery fees for select online orders made through Amazon Fresh as well as a service charge for Prime members who request Whole Foods delivery to their homes.