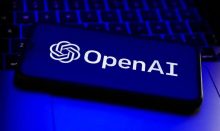 For its forthcoming Super Bowl LVII advertisement, Avocados From Mexico (AFM) is pulling out all the stops including the use of generative AI.
The Super Bowl ad teaser video published earlier this week has Anna Faris dressed as the traditional Eve and cradling an avocado as though it were some sort of a priceless artifact. A comparison between avocados and the biblical Fall? We'll have to wait and see.  
Integrating generative AI in the Super Bowl ad
The company is also utilizing ChatGPT, the wildly popular generative AI model which since its introduction in November 2022, has swept the advertising industry.  Within its new Super Bowl commercial, AFM will include a QR code that, when scanned, will direct viewers to a website where users may create tweets using ChatGPT.
Ivonne Kinser, AFM's vice president of marketing and innovation, provided the following comments regarding the company's future ChatGPT-integrated Super Bowl campaign:
Reasons behind the brand's decision to use ChatGPT for its forthcoming Super Bowl
AFM believes that AI has the potential to revolutionize a wide range of industries, particularly as technology advances and algorithms become more sophisticated. The fact that the collective intellectual output of one of the most creative enterprises is used as training data for the algorithms is one of the factors that makes this technology so strong for marketers.
AFM has previously used technology to create a buzz by developing intricate AI interfaces. But this time it only wanted a basic integration to facilitate the dissemination of its message.
The truth is that this integration is merely a clever application of technology coming at the perfect time to enhance AFM's performance. 
The role of generative AI models like ChatGPT in the future of AFM's brand marketing initiatives
Kinser views ChatGPT as any other platform or tool to boost the effectiveness of the company's campaigns and move it more effectively toward its KPIs.
AFM will use QR codes to direct customers to its generative AI page
AFM included numerous QR codes in one of its first commercial ideas from last year but chose to highlight them instead as a bridge between the internet and offline worlds in a variety of techniques and campaigns.
According to Kinser, QR codes on the company's avocado packs serve as a connecting tool to link customers with the company's messages across digital channels. In the advertisement, AFM employs QR codes to direct consumers to its generative AI page, which it refers to as "avocado intelligence" or "AI,".  Here they can interact with the brand and spread the results of that interaction across their networks.
The big picture
Marketing professionals have recently become interested in AI platforms like ChatGPT and DALL-E 2, which has sparked a surge of experimentation with copywriting, brainstorming, and several other jobs. Even though these tools are not yet capable of producing a Super Bowl commercial, it seems they will nonetheless be visible during the game. The landing page for AFM will have an AI-related theme with a focus on "Avocado Intelligence," which will be a play on words.