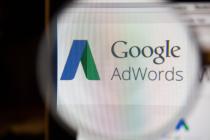 Google Ads through its Diagnostic Insights is giving advertisers a better understanding of the diagnostic issues affecting their Ad campaign performance and recommending tailored solutions.
There are various performance tips advertisers can apply to ensure their campaigns are performing well. But Ad campaigns don't always meet performance expectations. That's why Google Ads has come up with a new data set on the Insight page to highlight issues noted during diagnostics checks and give recommendations. 
Advertisers will not have to waste time trying to figure out why their Ad campaigns are not showing, have low engagement, or not resulting in conversions. For Performance Max campaigns, the data is located on the Insights and Overview page making it easy for the advertisers to troubleshoot issues as soon as they're detected. 
By clicking on "Show all campaign diagnostics," advertisers will now have access to the following insights:
Ad strength

Campaign Status

Bid Strategy target

Account status

Campaign budget

Billing status

Conversion tracking

Policy review
What Is Google Ads Diagnostic Insight?
It's a tool that an advertiser refers to identify the causes of their non-performing campaigns. It will help them check how their campaign is progressing and if any issues need resetting to correct them and improve the campaign performance.
 For instance, if the user wants to see the inactive Ad campaigns, they'll have to open Diagnostic Insights. The insights will show causes such as paused ad groups, suspended accounts, and minimal Ad strength, among others. 
How Google Ads Diagnostic Insights Works
After Google has picked the underlying issues, it will tailor recommendations so that the user can get their campaign performance back on track immediately. But if the campaign has no performance issues, the diagnostic insight cannot report anything. 
It's also important to note that Google's Insight Page is currently only in beta, so only a few advertisers can access it. Nevertheless, Google plans to expand its capability over the coming months. 
Why Use Google Ads Diagnostic Insight?
The success of any ad campaign depends on how accurately the user has set it. Poor set-up causes common issues of low engagement, ad display prevention, and difficulty in gauging the rate of conversion if any. Identification and troubleshooting of those kinds of issues have not been real-time. Now the new Diagnostic Insights tool on Google's Insights and Overview Page makes the process timely and effective. 
The Insights Page has the outcome of the campaign. The diagnostic insights can automatically determine prevalent campaign issues including billing, ad policy, bids, and budget, among others. 
Google Ads Diagnostic Insights are organized systematically for a user's business depending on their Google account performance and searches across the search engine for their ads' products and services. Insights updates occur daily, thus an advertiser can frequently refer to the updates. 
Here are three reasons why every advertiser should use this tool:
Get tailored insights

: The Diagnostic Insights Page searches for Google Ads trends relevant to the user's products and services. 

Gauge the performance:

The user should explore the Diagnostics insights for credible information regarding the account performance and identify more capabilities.

Take appropriate actions on the recommendations:

All insights come with relevant and actionable recommendations. 
Where To Find Your Diagnostic Insights
Accessing your diagnostic insights is a simple task. However, you need to note that your Diagnostic Insights may be unavailable for all the Ads campaigns or accounts for these reasons:
The Google Ads Diagnostic Insights Page is currently in beta and only some people have random access. However, plans are underway to avail it globally soon. 

Not all accounts and campaigns can

access

all the generated insights at all times. While users can access insights through accounts or individual campaigns, some insights are only limited to either of the two, depending on the type of campaign.

Incompatibility between the type of insight and the campaign in your account

Google Ads cannot find trending categories related to your business for insights on search trends, demand forecasts, and consumer interest insights

There are no noticeable performance changes in insights relating to performance shifts, auction insights, and change history insights. 
That said, here's how to get your Diagnostic Insights if available
:
Go to the

Google Ads account

Sign in

Tap on the 'Insights' tab on the bar on the left side of the screen
Final Thoughts
Google Ads has now included Diagnostic Insights on its Insights and Overview Page. This tool aims to assist advertisers in determining the reasons their Ad campaigns are not converting or getting engagement as expected. 
The diagnostic insight tool will also offer tailored recommendations to quickly correct underlying issues and get their campaigns performing optimally.
The tool is only available for Performance campaigns. However, Google Ads plans to soon roll it out to other campaigns as well.