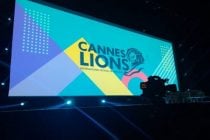 Since 20th June 2022, all roads are leading to Cannes City in France for the Cannes Lions Festival 2022.
If you have been in the creative industry for a while,  you are familiar with Cannes Lions and its annual festive event. 
But if this is all new to you, here is everything you need to know about this grand festival and why you should never miss a chance to attend it.
What's the Cannes Lions Festival?
Since 1954, Cannes Lions has been advocating for global creative excellence with the goal to achieve a definitive standard for creativity that fuels progress. 
Since then, Cannes Lions has been holding annual festivals offering a platform for businesses worldwide to come together and explore creativity. 
The festival offers a fun and engaging environment with endless parties with its main focus being sharing ideas and the power that fuels those ideas. The attendees also get a chance to win one of the 28 awards in different categories. 
The most prestigious award in each category is the Cannes Lions Grand Prix award. 
For the creative and marketing industry, the Cannes Lions award is one of the most sought-after awards because it's globally recognized and signifies ultimate achievement in creativity.
When and Where Is the 2022 Cannes Lions Festival?
Due to the recent Covid 19 pandemic, the festival has taken place online for the last two years. However, this year, attendance is happening in person from 20th to 24th June in Cannes City, France.
Anyone can attend the festival if they can afford the Complete pass at $3,865. If you need additional VIP benefits, you must pay $ 5,516 for the Complete Gold pass or $ 9,669 for the premium access, known as Complete Platinum. 
What You Should Know When Attending Cannes Lion Festival 2022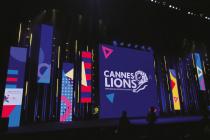 If you attend the festival this year, be ready to have a good time networking and learning. There will be discussions around the future of creativity, its challenges, and the best way forward.
This year, the agenda covers issues relating to:
Sustainability

Diversity

Equity and inclusion

Talent

Business transformation

Brand creativity and effectiveness
Networking at this festival will be different from what you're used to; Instead of gathering in a hall, you and other attendees will interact in yacht clubs, open bars, and connection longes while sipping your rose and dancing.
Businesses can organize their own events or sponsor the main ones by Cannes Lions.
There are three additional award categories in 2022, namely:
Creative B2B Lions: This focuses on innovations and creativity specifically in the B2B space
Creative Commerce Lions: This award highlights innovative and creative approaches to commerce, both online and offline, as well as in payment solutions and transactions
Refreshed: Media Lions: This award celebrates the most inspiring and innovative implementation of ideas in media execution
How to make the best out of  the Cannes Lions festival
If you are attending the festival for the first time, here are some tips to help you to get value out of the event:
Creators with the best work are awarded and given a chance to speak. Ensure you learn from them and draw some inspiration from their work.
The Cannes Lions Festival may be the one chance to meet someone who could change your life forever; so bring along a lot of your business cards and make sure you can easily reach them so you will not miss a chance to connect, given the numerous but quick interactions you are about to encounter
Ensure you make it to the list of invites well ahead of time. Reach out to your colleagues or partners to help with that, especially if they will be sponsoring the event. 
Check out the events that will be taking place on the Cannes Lions' website and RSVP in advance to the ones that interest you. These companies will likely give you a chance to meet their executive and you never know what such an opportunity may mean to your future. 
Security is tight at the festival, so don't forget to bring your pass.
With the endless buckets of rose, you may get tempted to keep drinking and forget the reason you came to the festival in the first place. Consider moderation and remember, Vegas rules don't apply here; what happens in Cannes does not remain there and people will not forget.
Many executives will be attending the festival, so finding nice and comfortable spots like the high-end restaurants will be tricky. Book yours early to avoid the last-minute rush or having to make do with the not-so-nice ones.
Bottomline
Cannes Lions is the world's biggest festival that awards the creative and marketing communications, entertainment, design, and advertising industries.
Cannes Lion believes creativity should be the focus of every marketer, marketing agency, and media professional wanting to achieve innovation, purpose, resilience, and growth. 
The festival takes place every year and takes five days to celebrate and award creativity across the globe. 
If you are looking for some creative inspiration and some letting-lose, the South of France is where you need to be this week.