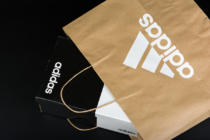 With the adoption of the trompe l'oeil (optical illusion) technique by Our Legacy for its corduroy pants and Maison Margiela for its Reebok sneakers, the technology has quickly made its way into the world of fashion. Adidas is also creating optical illusions of its own modifying four renowned Three Stripes icons — The  Superstar, Stan Smith, Samba, and Forum Low to create Puffylette sneakers. 
These four upcoming hues of the Puffylettes are deceptive from every aspect and flawlessly capture the appearance of each of the sneakers mentioned above. They serve as a tribute to Adida's heritage and design. At a distance, you probably wouldn't be able to tell a pair from the genuine thing because of the style's straightforward, nearly seamless build, which speaks well to the image of these particular classics.
 A global release won't happen until later in 2023, despite the fact that it's already available in Asia.
There's more to the Adidas Puffylette than meets the eye 
The New Puffylette sneakers from Adidas have false print patterns that are inspired by vintage Adidas styles including the Samba, Superstar, Forum, and Stan Smith.
From a distance, the shoe appears to be a slightly oversized Samba sneaker in the image. The Puffylette, or Samba dupe, on the other hand, sports a Samba print on its quilted top, giving the appearance of the Adidas soccer shoe.
The other three Puffylette variants, naturally also use the same optical illusion.
The Adidas Puffylette have images of 360-degree plush tear-resistant uppers on them. PrimaLoft® insulation contributes to the warmth of the water-repellent uppers. The EVA midsole and outsoles used throughout the pack match the prints for a consistent appearance.
25% of the materials that creates the upper were created with at least 50% recycled material.
Adidas avoids the more significant environmental impact of generating virgin content by using recycled content. The content is created from production waste.
What's Puffylette?
The Puffylette, which debuted in the second part of 2022, is essentially an Adidas puffer jacket for your feet. The Adidas variant has an insulated PrimaLoft-infused padded upper and a cushioned EVA midsole and outsole.
The Adidas adilette slide has expanded its universe to include slip-on shoes with stuffed animals, clogs, and seismic technology. The Puffylette is essentially a fluffy version of the slide.
Adidas enters the mind-trick fad in fashion with its most recent puffer shoe release. This follows Puffylette's introduction in safe hues and traditional Three-Stripe patterns.
The slip-on came into the market as an upgrade to its Adilette slides and aims at increasing comfort. The most recent "Fake Printed" Pack honors the German sportswear company's vintage footwear styles in addition to earlier offerings.
There are body print dresses, leather jeans, and now fake Samba mules. Fashion is quickly replacing "is it cake?"