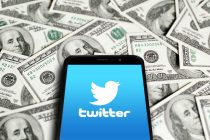 Like its rivals who have been paying independent creators for the ad revenue they generate, Twitter is set to do the same starting immediately.
Elon Musk, the controversial Twitter owner and billionaire CEO of Tesla, announced through the platform that it will share ad revenue with content producers whose posts include reply thread advertisements.
Requirements for creators to share in the ad revenue
But there's a catch: to qualify, creators must have a subscription to Twitter Blue Verified, the contentious new service offered by the site. Any account that purchases Twitter Blue Verified will receive the coveted blue verification checkmark for $8 or $11 per month, depending on whether they do so through Twitter directly, the Apple App Store, or Google Play. The service guarantees algorithmic preference in user feeds in addition to a "Verified" tick.
This latest move by Twitter is comparable to creator incentive programs offered by TikTok, Instagram, and YouTube. However, specifics are still unknown. The program's operation, the percentage of ad earnings that will go to creators, and any additional user requirements are not yet outlined on Twitter's help website.
The latest Twitter development is not entirely surprising
The change isn't a surprising one. After two months of turmoil, Musk declared in December that he would step aside as CEO of Twitter once he found a suitable replacement. Since then, Musk has been dwelling on creator programs. He teased the launch of the new revenue-sharing program in a tweet on Wednesday, writing, "We're also reviewing ad rev share for ads in a creator's tweet replies – create an interesting thread and get paid for it!" He mentioned the development of revenue streams for content creators in at least two tweets in November.
Other existing forms of monetization on Twitter
Currently, Twitter users have a few different possibilities for making money off of their posts. For instance, the Super Follow feature lets fans pay a monthly subscription to receive premium content from their preferred creators that are only available to subscribers. While this is going on, Twitter's Tips feature gives creators the ability to connect a few third-party payment platforms to their profiles, enticing followers to donate money directly to their work. 
For the bird app, the new revenue-sharing arrangement will be a first. In any case, this is a terrific time to support independent artists. According to research by the creative talent platform Influencers Club, the creator economy will be worth $104.2 billion by 2022, which is more than quadruple its overall value in 2019.