The digital climate is here with us, and mailing has moved from snail-mailing to emailing.
But with videos being able to capture 1,200% more attention than texts and images combined, is there a place for Email Marketing today? Yes if you follow our 3 Easy Steps to Building a Successful Email Marketing Campaign as a Beginner.
For the following reasons:
Email users globally have already hit the 4 Billion mark and are expected to keep growing.
Email marketing is more effective as a marketing channel compared to social media, SEO, and affiliate marketing.
Using emails to reach your customers and potential ones is entirely under your control, unlike channels like SEO which are at the mercy of the ever-changing search engine algorithms.
Email is scalable where the effort needed to reach ten people is the same one required to reach thousands of them.
Email marketing will give you all the numbers you need to establish if your investment is worth it and when it's time to change course, e.g., open rates, click rates, delivery reports, among others.
Every dollar you invest in email marketing, if done correctly, will make you $44 more.
Do you still need more convincing to start building that email marketing campaign you have been debating about for so long?
I didn't think so.
So, let's get to it.
But first…
So here are our 3 Easy Steps to Building a Successful Email Marketing Campaign as a Beginner, but first, what is Email Marketing?
Like any other marketing, email marketing is done to:
Build brand awareness
Engage your audience
Build a relationship with your readers
Lead nurturing
Increase website traffic
Grow sales and revenues
What is different about email marketing, however, is how it's done.
If you decide to go the email marketing way, it means you need to send a marketing-inclined message to a large number of recipients. It's, therefore, done in bulk.
How to do Email Marketing Right
Your email in a prospective customer's inbox is intrusive.
So, if he is going to open it, you better make it worth their time.
How well you execute your email marketing campaign determines whether your email will be opened or automatically sent to the trash.
How do you make sure that all your efforts don't end up in the drain and your intended readers open your email?
Here is an Easy Guide to Building Your Successful Email Marketing Campaign
1. Build your email list
Building a good email list can be daunting, especially when starting from scratch. But as long as your efforts are focused on cultivating loyal email subscribers, your efforts will be worth it.
Here is how to create your email list as a beginner:
Create a Strong Call-to-Action
Your target audience will only offer you their email contact in exchange for value. So use that to entice them.
How can you do that?
You can offer them:
Free downloads
Free newsletters or books
Email series
Product updates
But such incentives won't yield much without a solid call to action. Your call to action needs to be backed by a clear purpose so that the reader gets interested in receiving your emails. Here, your copywriting skills will come in handy.
Your emails should follow set rules. Don't forget to make it easy for them to unsubscribe. It shouldn't feel like a trap.
2. Offer Meaningful Content When and Where Needed
Once the reader has subscribed to your emails, it's your responsibility to meet his expectations regarding the content they receive from you. Please don't disappoint.
To meet your reader's content expectation:
Send the first follow-up email immediately after a subscription to confirm the subscription, introduce yourself, and set expectations. For this, you can create an automated welcome sequence.
Your pitching has to be meticulous. The transition from offering free valuables to pitching for money can be a prudent move. So, prepare your reader in advance to expect them once in a while.
The email newsletter you send to your customers should be done right. Maintain a regular email routine and avoid manually adding people to your mailing list. To make your newsletters more compelling, get into the habit of mixing updates with personal messages or throw in a friendly memo. This will help to solidify your relationship with the reader. In addition, pitches can be reserved for special updates, offers, and announcements.
Use email automation to keep up with the increasing number of subscribers without ghosting your readers at any one time. That kind of consistency means you have your readers' attention whenever you need to launch a new product.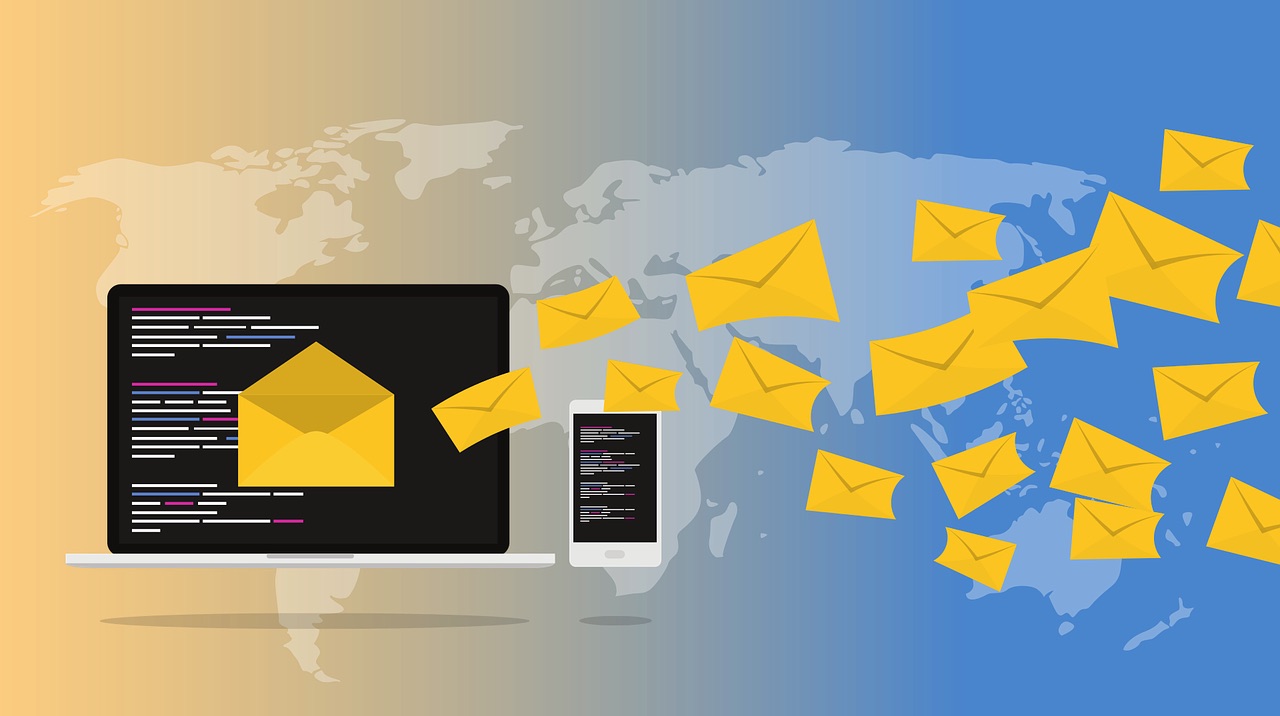 3. Refine your broadcast by using segmentation and analytics
It's time to take things to the next level.
Applying segmentation and analytics in your email campaign will yield better results compare to one without.
Analytics
Most email service providers will provide you with complimentary analytics from open rates, click-through rate to unsubscribes.
What does each of these mean to your campaign?
Open Rate
If you are wondering if anyone is opening your emails, this is it. Open rate will tell you how many of your subscribers are opening them.
A high open rate means you are doing a good job building a relationship with your readers. A low one, on the other hand, means you are not offering value and probably also not meeting your readers' expectations.
Click-through Rate (CTR)
Did you need your reader to access more information or take action by clicking on a link in your email? How many clicked on it? CTR will give you that feedback.
Low CTR means you need to work on your copy to engage your readers better.
Unsubscribe Rate
This will tell you how many readers are leaving your camp. A high unsubscribe rate means you are doing something wrong. Please get to the bottom of it.
Examine the precise time people hit the unsubscribe button. Is it after receiving a specific email? Is it after receiving a particular marketing message? Once you figure that out, work on it and present it in a better way.
If you pay attention to analytics, you will have a precise diagnosis of where you may be failing.
Segmentation
Your email campaign will work better if you first establish who in your mailing list should receive what. Your email list, therefore, will be split into different target groups.
The split could be based on:
Customers/Leads
Newsletter subscribers
Daily/Weekly/Bi-weekly/monthly email list
Demographics; age, location, etc
Interests
Segmenting your readers allows you to offer them only information relevant to them. So you are consistently adding value to them individually. That way, your unsubscribe rate will remain low.
Final Thoughts
Email marketing is a goldmine for marketers, but only if done right.
Please don't take for granted the permission your reader gives to send them information; they get many of those. You have to consistently keep giving them a reason why you need to continue staying in their inbox.
Be courteous, ask for permission so you don't come off as being intrusive. It would be best if you also stayed on the right side of the law.
Stay consistent and meet your readers' expectations as you get ready to watch as your email list grow alongside your sales figures.